IMAC Systems Inc. Meters, Repairs, and Specialty Products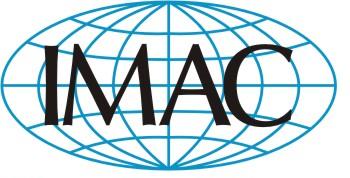 Since 1978, IMAC Systems has provided products and services to the natural gas industry. Linc Energy Systems has been a sales arm for the company since its inception in 1990. IMAC Systems is a master distributor for several leading manufacturers specializing in gas measurement, including selling new and used gas meters and gas meter accessories. Through IMAC's fully outfitted in-house machining facility, the company offers meter repair, gas meter calibration services, and a wide array of its own-label specialty products.
IMAC Systems Specialty Products
Meter Set Accessories
Regulator Vent Line Protector—The Vent Line Protector (VLP) protects natural gas regulator vent lines from encroaching water and is used in areas prone to flooding.
Regulator Vent Guard—The Gas Regulator Vent Screen prevents insects from nesting in the line and stops other debris from obstructing the vent openings.
Itron Gas Regulator Adjustment Tool—IMAC custom-built Itron regulator adjustment tool is ideal for orifice change-outs and spring adjustments.
Pilot Gas Preheater (Catalytic)—The pilot gas heater heats supply gas for equipment and instrumentation, including valve actuation and pilot-operated regulators.
Valve Lockout Devices—Valve lockout devices for plug valves and operating nut valves (Grove and Cameron ball valves) are easy to install and use.
Strainer Nameplates—Install your pipeline strainers, and mark the installation with a strainer nameplate to take the guesswork out of the strainer's location.
Tools
Switch Tester—The IMAC Switch Tester is a low-cost, easy-to-operate, portable, and robust tool to test switch performance for pulse testing on gas meters.
Meter Oilers—IMAC Systems meter oilers for lubricating and draining gas rotary meters and turbine gas meters
Natural Gas Filters and Strainers
Instrument Filter Dryers (high-pressure)—IMAC Instrument filter dryers provide filtration to high-pressure supply gas of control devices (gas pneumatic controllers/catalytic heaters).
Instrument Filter Dryer (low-pressure)—IMAC NGS 1000 is a natural gas scrubber and instrument filter dryer which provides filtration for gas-fueled catalytic heaters.
Pilot Filters—The Eliminator is a particulate and coalescing pilot filter used for chemical injection, sample protection, gas analyzers, or catalytic heaters.
iFilter Natural Gas Inline Filter—The iFilter is a threaded natural gas inline filter that satisfies the gap between full-sized line filters and strainers.
Strainers—Inline strainers are an inexpensive way to remove harmful debris from natural gas to protect equipment. Various styles and sizes are available, including T strainers, gasket strainers, and temporary strainers (witches hat strainer, cone strainer, plate strainer, and basket strainer).
Bleed Line Deodorizer—Bleed Line Natural Gas Deodorizer is an activated charcoal filter for exhaust lines that reduce odor and false leak-call complaints.
Atmospheric Exhaust Filter—The atmospheric exhaust filter is an easy way to provide mercaptan odor control at natural gas delivery stations and reduce false leak-call complaints.
Gas Meter Pulse
Pulsimatic Transmitter—IMAC Pulsimatic Transmitter is a pulser that transmits a gas meter's uncorrected volume output to remote totalizing and recording equipment.
Itron Pulse Output for Diaphragm Meters—The Itron Pulser Assembly Kit is a Pulse Output retrofit device for small diaphragm meters
IMAC Pulser Type I, I-A, II, III—The IMAC Pulser Type Series is the next generation of the Domestic Meter Pulser to add a pulse signal to a mechanical gas meter.
IMAC Pulser Type IV (IV-A) — A pulse output device for Roots Dresser rotary gas meters B3 (Series 3) product family
Pipeline Equipment
Monolithic Insulated Joints—Barlow monolithic insulating joints for electrical isolation support cathodic protection of natural gas pipelines.
Services
Gas Meter Repair and Calibration
IMAC offers one of the largest inventories of new and used gas meters and quick turnarounds on meter repairs, instrument calibration, and same-day shipping on in-stock items. Also, IMAC's fully outfitted in-house machining facility provides product and specialty item production. Read More >
Master Distributor
Pete's Plugs—Here is everything you need to know about Pete's Plugs and how you can tell if it's a knock-off test plug.
UNASCO Gas Seal Tape—UNASCO yellow gas seal tape is a superior, high-density PTFE thread sealant tape developed for the natural gas industry.
Flo-Dri Natural Gas Scrubber—Flo-Dri filters and gas scrubbers remove particles down to 0.5-micron and perform gas conditioning on appliances, such as instruments and catalytic heaters.
Thermon Cata-Dyne Catalytic Heaters—Infrared gas catalytic heaters, enclosures, pipeline systems, and accessories for hazardous and non-hazardous environments.
Articles of Interest
Pulsimatic Transmitter a Classic Pulse Output Device
The IMAC Pulsimatic Transmitter is a pulser that transmits uncorrected gas volume output from gas meters to remote totalizing and recording equipment. Read More >
Pete's Plugs —The only Test Plug with a Proven Track Record
Everything you need to know about Pete's Plugs test plug —Who makes them? Who's the authorized distributor? How do they operate? And where to buy them? Read More >
IMAC Domestic Meter Pulser New Design

The IMAC Pulser "Type" I, I-A, II, and III series replaces the Domestic Meter Pulser. Read More >