New Product Line: Marsh Natural Gas Pressure Gauges
We are happy to announce that we are now distributors for Marsh Instrument Company natural gas pressure gauges and thermometers.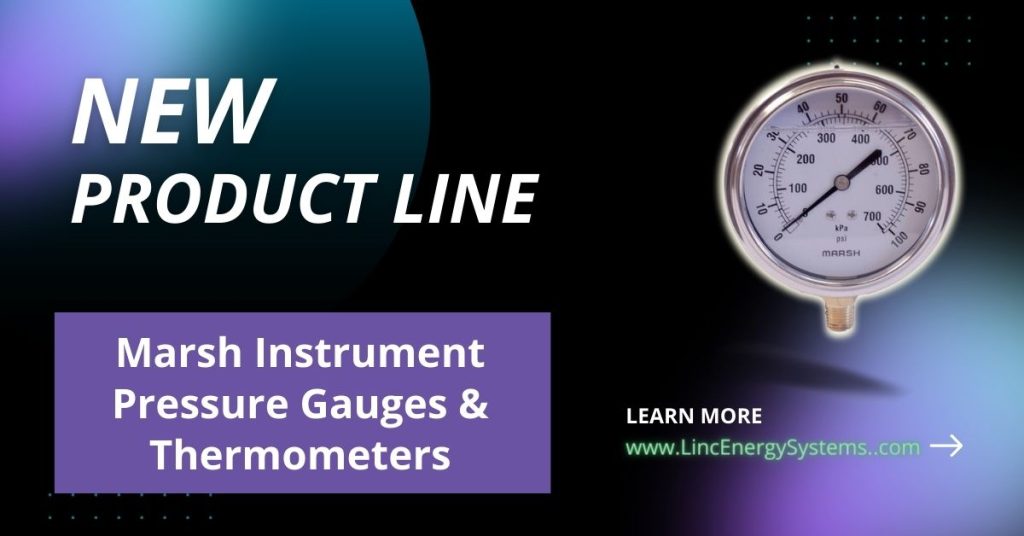 Marsh Instrument Company
Marsh Instruments has been a leader in providing precision gauges to many industries for over 150 years. Pressure gauges and thermometers are a natural fit to our expansive line of products, serving multiple industries, including oil & gas, power generation, and utilities. Marsh Instruments manufactures the highest-quality pressure gauges, thermometers, and accessories.
Marsh Pressure Gauges
The Marsh high-quality pressure gauges are excellent for applications demanding precision, dependability, and adaptability to harsh environments. The gauges typically have copper alloy, 316 stainless steel, or Monel internals and dial sizes from 1" through 10" and serve pneumatics applications to demanding industrial processes. There is a wide variety of gauge types and thermometers for pressures ranging from extremely low (inches of WC) to 20,000 PSI.
Natural Gas Pressure Gauges and Thermometers
Whether seeking natural gas pressure gauges, process gauges, test gauges, or even thermometers, Marsh Products has you covered. Here is a generalized list of some of its offerings:
General Service Gauges for OEM, commercial and industrial applications
Severe Service Gauges are liquid-filled gauges that provide extra protection for pressure measurements in harsh and demanding environments.
Low-Pressure Gauges incorporate a diaphragm element for low-pressure readings with an ASME Grade A (2-1/2% accuracy for ranges above 30" WC).
Process Gauges for process instrumentation have a Safecase solid front construction.
Bimetal Thermometers are heavy-duty with stainless steel construction for industrial and commercial applications.
Industries Served
Chemical/Petrochemical
Oil & Gas
Power Generation
Water and Wastewater
OEM
Learn more about these pressure and temperature instruments on the product page. Also, if you need some assistance, call us at 303 697-6701 or message us!