Integrity Fusion High Density Polyethylene Fittings and Valves

Integrity Fusion Products Inc. manufactures molded and fabricated HDPE butt fusion fittings, full port HDPE valves for water and gas (up to 16″), and fusion equipment including electrofusion processor, socket fusion tools, and butt fusion equipment. The products are for natural gas, industrial, landfill, potable water, and mining applications. IFP is located in Fayetteville, Georgia, and stocks a wide variety of its products at its 30,000 SF warehouse. Their products include:
HDPE Fittings, Valves and Equipment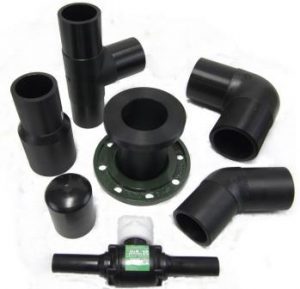 Learn more about these Integrity Fusion Products:
Distributor for Integrity Fusion Products
Integrity Fusion Products is a relatively new addition to the Linc Energy product line, and we have been a distributor since 2010. Linc Energy sells Integrity through our territory:
Colorado (CO), including Boulder, Colorado Springs, Cortez, Denver, Durango, Grand Junction, Greeley, Pueblo, Rangely, Rifle, San Juan Basin, Steamboat Springs, and Sterling
Idaho (ID), including Boise, Idaho Falls, Mountain Home, Pocatello, and Twin Falls
Montana (MT), including Billings, Bozeman, Kalispell, Missoula
Western Nebraska (NE)
New Mexico (NM), including Albuquerque, Farmington, Gallup, Fort Sumner, Hobbs, Las Cruces, Los Alamos, Santa Fe
Western North Dakota (ND), including Bismark
Western South Dakota (SD), including Rapid City
Utah (UT), including Centerville, Murray, Ogden, Provo, St. George, Salt Lake City, Vernal
Wyoming (WY), including Big Piney, Casper, Cheyenne, Cody, Evanston, Evansville, Gillette, La Barge, Laramie, Rawlings, Rock Springs, and Sheridan
While visiting our website, take a look around at some of the other products we represent. We partner with the finest manufacturers and supply the Rocky Mountain States and surrounding areas, including Arizona, Colorado, Idaho, Montana, Nebraska, New Mexico, portions of Texas, Utah, Western North Dakota, Western South Dakota, and Wyoming. We have sales offices in Denver and Salt Lake City.
Articles of Interest
High-density polyethylene HDPE fittings for natural gas
HDPE fittings or polyethylene pipe fittings, poly valves, and electrofusion equipment for natural gas, industrial, landfill, potable water, and mining. Read More >