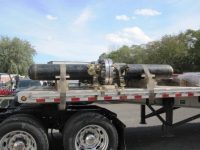 Monolithic Joint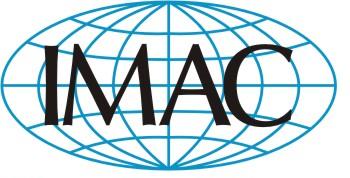 Barlow monolithic insulating joints for electrical isolation support cathodic protection of natural gas pipelines.
Barlow Insulated Flange Joint
For nearly 60 years, the Barlow Insulated Joint has been the preferred insulating practice for many gas transmission and distribution companies on the east coast. Founded and developed by an engineer in the 1940s, Barlow products were marketed regionally for decades. Barlow Insulating Joints, now part of IMAC Systems product, are now being recognized as a reliable source and are now distributed nationally.
Features & Benefits
Electrical Isolation Supports Cathodic Protection
The Barlow insulating joints are fully assembled, and factory tested before shipping from stock. Having two butt welds allow for the easiest, and safest installation method for electric isolation to maintain cathodic protection. The joints are also stronger than most alternatives. They are incredibly reliable and long-lasting and have no reported failures.
Why rely on the availability of foreign manufacturers when Barlow monolithic Insulating joints are manufactured domestically, are competitively priced, and stocked for most sizes? If supplies become depleted, product availability is 3 – 6 weeks rather than the staggering lead times of European sources.
Performance – no reported failures
Strong & reliable
Nearly 60 years of experience
Competitively priced
Manufactured in the USA
Most sizes stocked
Specifications
2" – 30" ANSI CL 150 / 300 / 600