Honeywell Process Solutions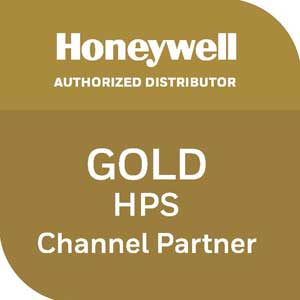 Honeywell Process Solutions offers automation control systems to clients all over the world. The company serves many industries, including refining, oil and gas, petrochemicals, power transmission and distribution, and power generation, to name a few.
Among the Honeywell Process products Linc Energy Systems sells are:
High-Medium Pressure Regulators
Honeywell Gorter HSV086 Series consists of safety shut-off valves for gas transmission systems, gas distribution networks, and industrial gas pressure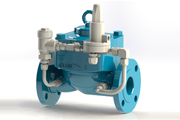 regulating systems.
Honeywell Gorter R100 Series consists of high-pressure regulators for gas transmission systems, gas distribution systems, and industrial gas pressure regulating systems.
Honeywell HON 5020 gas pressure regulator is ideal for gas pressure reduction in municipal distribution, gas transmission, and industrial power plant applications.
Honeywell Elster Products
Axial Flow Valves – Formerly Elster American Meter Axial Flow Valve (AFV), a flexible element valve designed to control natural gas over a wide flow range
Rotary Gas Meters – Formerly Elster American Meter (RABO) is ideal for industrial and commercial natural gas applications.
Turbine Meters – The Honeywell Elster TRZ2 and SM-RI-X turbine meters are ideal for measuring natural gas in fiscal and non-fiscal applications.
Gas Analyzers – Gas analyzers are widely used in the natural gas industry for various applications. Here we feature Honeywell Elster-Instromet advanced gas chromatographs, the EnCal 3000 and ENCAL 3000 Biogas, which deliver highly accurate and sophisticated results. Simultaneously, the GasLab Q2 is the best option for applications where speed rather than accuracy is required.
Authorized Distributor of Honeywell Process Solutions
Linc Energy Systems is a Honeywell distributor and Diamond Channel Partner, representing Honeywell Process and Honeywell Elster Products in Utah, Wyoming, Colorado, New Mexico, and sections of Idaho.
Linc Energy Systems also is an authorized distributor for the Honeywell Mercury Instruments line.
Articles of Interest
8 Natural Gas Meter Types, Traditional versus New Technology
What are the eight natural gas meter types? Which are residential gas meters? And, which meters are custody transfer approved? Learn More >