Shawndra Products

Since 1985 Shawndra Products has manufactured gas filters, ASME code filter vessels, coalescers, pipeline filters, economical filter elements, industrial filters, and air filters. The company specializes in filtering natural gas from wellheads and pipelines applications and markets some of its products under Sparks Filters.
ASME Code Pressure Filter Vessels
Shawndra offers ASME-coded pressure and vacuum filter vessels for air, natural gas, and other gas services. These filters are available in rugged carbon steel, stainless steel, or alloy construction and design pressures up to 1480 PSIG. The filters are available for removal of particulates (solids such as rust, dust, welding flashing, solder particles) and coalescing mediums (vapors, liquids, soluble particles). For more information, visit Coalescing Filters.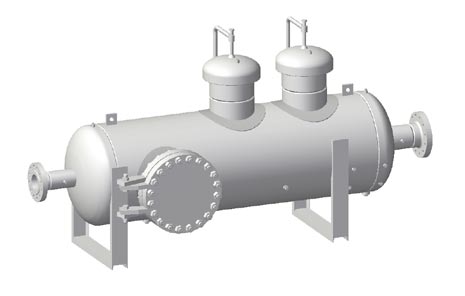 R100 Horizontal Pipeline Coalescers
R-Series filters remove solid particles and liquids from natural gas, achieving superior filtration through inertial impaction, gravitational settling, and a nearly vertical coalescing multi-stage filter element. The improved filtration reduces service demands on engines, turbines, and other compressors, valves, and meters.
Replacement Filter Elements
Shawndra offers air and other gas filter replacement elements for compressors, blowers, turbines, and vacuum pumps. The filter elements are available in various styles, including panel, metal, sewn, or molded end, 327 Series, accordion, coalescing. Shawndra offers direct replacement elements for Dollinger, Consler (Graver), Ingersoll-Rand, IFM, Sunshine, Endustra, NAFCO, and many others.
Cross Reference by Brand
Cross Reference by Part Number
Distributor for Shawndra Products
Linc Energy is an authorized distributor for Shawndra Products.
Articles of Interest
Filtration of natural gas essential to gas production
Natural gas is filtered multiple times to help assure safety and prevent damage to our pipelines. Without it, natural gas would never be the "clean fossil fuel" and the best nonrenewable energy to bridge us to a sustainable energy future. Read More >