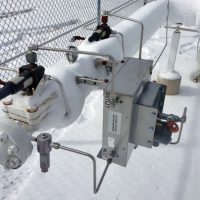 IMAC Systems Pilot Gas Preheater (Catalytic)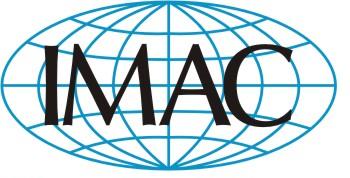 The IMAC Systems pilot gas heater applies direct, radiant heat to a stream of gas that flows through a serpentine heater exchange tube. The unit utilizes a Cata-Dyne explosion-proof pad. The gas runs through the tubing in front of the catalytic heater, maximizing surface area to increase the temperature of the gas.
Pilot Gas Heater
Avoid costly and dangerous shutdowns by using radiant heat to prevent freezing and hydrate formations in gas pressure reduction locations. Protect instrument supply gas for valve actuation, pilot-operated regulators, controls, and instrument regulators.
Features & Benefits
IMAC Systems Pilot Gas Preheater (Catalytic)
Flameless, explosion-proof heat for hazardous environments (FM approved)
Fuel efficient, high-performance catalyst
No moving parts
Stainless steel construction
Long-life catalyst pad
Preset low-pressure regulator for fuel gas supply 3/8" inlet x 3/8" outlet tube fittings
Accessories
Weather shroud
Starter cables
Pipe mount brackets
Dual cut gas train
Relief valve
Options
Instrument Gas Preheater Options
Second coil pass with independent inlet and outlet
Pre-heat tubing pass for fuel supply gas
Temperature controller
Pressure gauge
High-pressure regulator
Filters/scrubbers for fuel supply gas