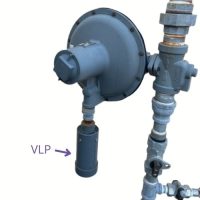 Vent Line Protector - VLP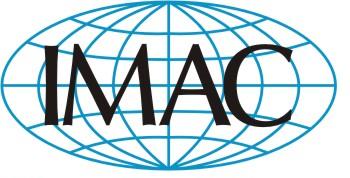 The IMAC Systems VLP (Vent Line Protector) protects natural gas regulators from water and debris entering the regulator at the vent and is recommended for use in all flood-prone areas.
Vent Line Protector
The IMAC VLP is for houses and businesses in areas prone to flooding, such as coastal areas, mountain homes, and facilities near streams and rivers, low-lying areas, or in pits or below-ground applications. The VLP consists of an aluminum housing with a counterweight float and precision seal assembly. When water levels rise and meet the VLP, the float assembly has a specific buoyancy that seals the vent line preventing water intrusion. When the water recedes, even if the vent line has small backpressure, the float is counterweighted to allow the regulator's vent line to reopen. The VLP® keeps water from entering the vent line and getting into the regulator so that the regulator does not go into failure, preventing high-pressure gas downstream. If the regulator goes into relief during the flooding event, the VLP allows pressure to release and re-seals automatically.
Features & Benefits
Features
Easily to install, low profile
Replaceable polymer float with high-grade silicone dry seal
Lightweight aluminum housing
Rugged finish
Stainless steel screen with baffle plates prevent contamination
Normally open, positive close
Integral float guide zones for a perfect seal
Replaceable polymer float
Engineered for zones susceptible to flooding
Made in the USA
Vent Line Protector
The Vent Line Protector was developed to address National Fuel Gas Code NFP 54 / ANSI Z223.1 which states,
Regulator vents shall be designed to prevent entry of water, insects or other foreign materials that could cause blockage. At locations where regulators might be submerged during flooding, a special anti-flood type breather vent fitting shall be installed..."