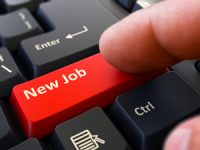 Help Wanted
About Us
Linc Energy Systems is a woman-owned equal opportunity employer located in Lakewood, CO. We buy and sell products essential to the natural gas market. We sell products directly from the manufacturer or our warehouse to the end user. We have over 30 years of experience in the industry.
We are looking to hire team-oriented, career-minded employees who can operate and follow the corporate code of ethics, core values, and Susan Bender's (the founder) vision for the business: "To build and maintain a culture of love (a positive transformational working culture)."
Code of Ethics

Core Values

Respect
Fairness
Integrity and honesty
Caring
Teamwork

Innovation
Empowerment
Diversity and inclusion
Corporate responsibility
Love and Gratitude
Position(s) Available:
Field Technician – Full Time
Interested candidates should send their resumes to Spencer Toft and Adrian Stang.
Job Summary
The ideal candidate works well in a dynamic team and adapts quickly to changing projects and roles. They are mechanically inclined, like to learn, is customer-oriented, is a team player, and understands and adapts (be flexible) to changing job functions. The field technician must travel within North America and have a valid passport and driver's license.
The candidate will be primarily responsible for the service, installation, and maintenance of natural gas odorization systems (industrial equipment). There may be some lifting involved, so the candidate should be able to lift 50 pounds. Much of this work will be in the field. When not traveling, the candidate is responsible for working on system assembly, various shop tasks, and helping maintain a 24/7 customer support line.
This work will include service, installation, and maintenance of GPL Odorizers. The Job Functions when not traveling will be Odorizer assembly and integrated systems, shop work, and 24/7 customer support. Of course, the candidate may serve tasks/roles outside this description.
Roles and Responsibilities
Linc Energy Systems Field Technician is responsible for the following functions:
Assist lead technician on in-field odorizer installations, decommissioning, and maintenance work
Assist with in-house equipment assembly, and custom builds.
Maintain the 24/7 customer support line at least one week each month.
Under the direction of a lead technician, perform installation, commissioning, training, and maintenance on Elster gas chromatographs, ultrasonic meters, and BTU analyzers
Qualifications and Education requirements
High School diploma, one year at a technical school
Valid passport
Valid driver license
Background check
Preferred Skills
Proficient in Microsoft Office Products (Word, Excel, Outlook, and Powerpoint)
Excellent written and verbal communication skills
Manufacturing (2+ Years)
Fabrication (2+ Years)
Salary
$42,000-50,000
Benefits
Competitive compensation
401K matching (after one year)
Profit sharing (determined by quarterly earnings)
Paid vacation & holidays (after 90-day probationary period) – (10 days for first 5 years) + 6 PTO + 3 flex = 19 paid days
Health care stipend