Equipment Health Monitoring with the Honeywell
We are now offering the Honeywell Versatilis transmitter, which is an integral part of the Experion EHM (equipment health monitoring) to help facilities minimize equipment failure downtime.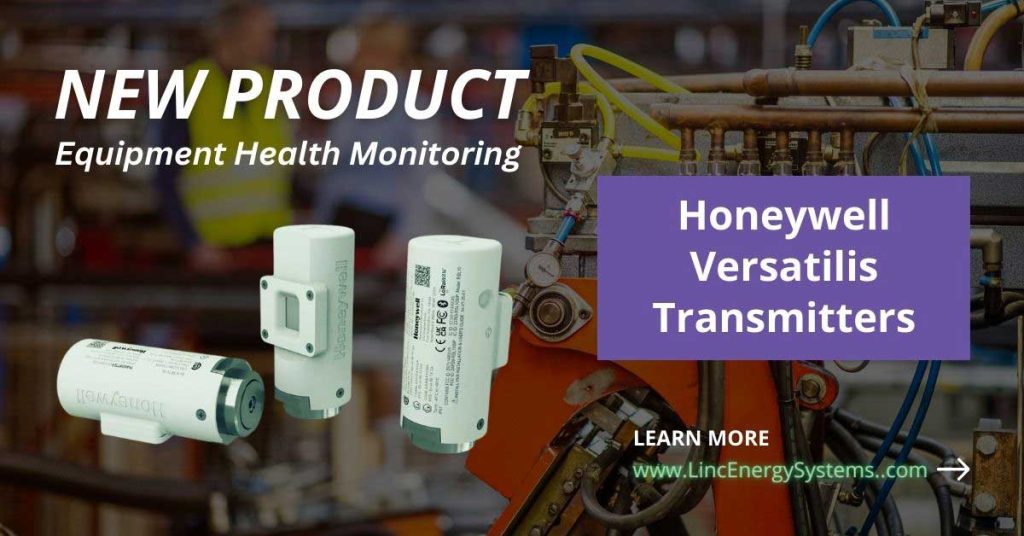 Equipment Health Monitoring
Today manufacturers worldwide strive to maximize uptime, reliability, and efficiency. With growing labor, energy, and operating costs, equipment health monitoring has become a priority for manufacturing facilities because up to 80% of unplanned downtime results from equipment failures causing staggering financial losses.
Manual equipment inspection is expensive, leads to human errors and worker fatigue, and exposes workers to hazardous conditions.
Honeywell Versatilis Transmitters
In manufacturing facilities, the Honeywell Versatilis™ transmitters can monitor and predict rotating equipment's health (provide condition-based monitoring). Examples of this equipment are pumps, motors, compressors, fans, blowers, and gearboxes.
Additionally, they can remotely monitor the position of manual valves, the health of steam traps, and the surface temperature of static process equipment. They can also monitor environmental conditions in facilities, such as temperature and humidity.
Honeywell Versatilis transmitters help reduce downtime, reduce manual operation, and monitor ambient conditions in various combinations:
Vibration
Acoustics
Surface temperature
Pressure
Humidity
Specifics
The configurator's wide-ranging capabilities help users reduce costs, increase energy efficiency, improve safety, and comply with environmental regulations.
These transmitters use the LoRaWan protocol suite, enabling easy, low-cost connectivity while being convenient for on-premises solutions.
An extremely low-power design allows these transmitters to run for up to five years on a tiny, inbuilt battery with additional future energy-harvesting options to extend battery life.
Honeywell Versatilis transmitters can be installed and configured within minutes from a tablet or a mobile device with the Honeywell Versatilis Connect app.
Honeywell Versatilis Configurator & Experion EHM
The Honeywell Versatilis Configurator users can leverage the same tablet to download the Versatilis Connect app eliminating the need for additional hardware.
Reliability engineers can remotely monitor the health of assets (equipment) across the plant using a user-friendly and intuitive Experion EHM solution.
Experion EHM offers powerful remote monitoring capabilities to maximize uptime, including live and historical equipment health trends and alarms.
Honeywell Versatilis Lifecycle Solution
Honeywell Versatilis Lifecycle Solution is a SaaS platform that helps users monitor the field equipment's health and lifecycle to reduce operating expenses.
Given the drawbacks of manual inspection, message us today to learn more about how the Honeywell Versatilis transmitter can help improve unplanned downtime while offering easy and efficient monitoring of your facilities and rotating equipment.
Video on The Versatilis and the EHM