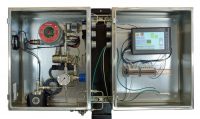 GPL 750 Odorizer

The GPL 750 odorizer provides an eco-friendly approach to accurate, optimal, and consistent gas odorization for low-volume (even no-flow) and intermittent-flow applications.
Eco-Friendly • SMART • Low and Intermittent Flow Odorization
The GPL 750 odorant injection system uses advanced proprietary technology to deliver precise odorization in even problematic conditions, such as low-volume (also no-flow) and intermittent-volume settings. The odorizer is suitable for municipalities, small city gate stations, and methane/biogas producers. The system's PLC receives flow information and automatically counterbalances the injection rate to provide uniform odorant distribution.
Batch Odorant Injection for Pipelines:
1 to 225 PSI (1 – 15.5 Bar) Standard
No Flow to 24 MMSCFD*
(*injection rate of 0.5 lb./MMSCFH)
Features & Benefits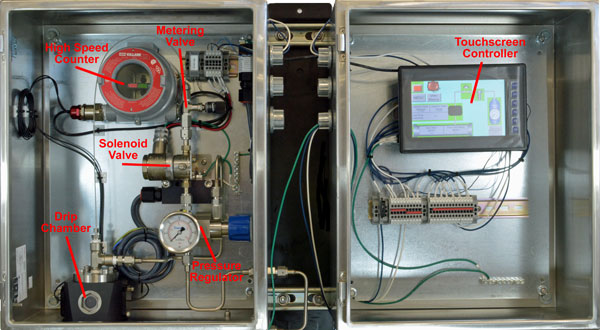 The GPL 750 odorizer utilizes patented drip technology to inject a fixed volume of mercaptan (odorant) into the gas stream. This precise injection ensures accurate and repeatable odorization at varying flow rates. It integrates Horner's most innovative controller to interface with the injector and all essential mechanisms to sustain continuous odorant injection relative to gas flow. The user can log into the controller remotely via computer, smartphone, or tablet to respond to alerts, change parameters, or program the unit. Of course, onsite programming is a breeze with its programmable touchscreen.
Features
No odor operation
High rangeability
One moving part
Wireless modem
Interfaces with SCADA Systems
Remote communication using Modbus or wireless modem

Real-time mobile alerts
Online monitoring

Industry-leading PLC

Large, intuitive 7" color touchscreen
SD card data storage

No additional software required
Cl I Div 2, Groups C and D

Benefits
Advanced Technology - Remote Monitoring and Mobile Alerts
Real-time mobile alerts to smartphones and computers
The data stores on PLC SD Card
Automated remote monitoring using Modbus or wireless modem
Audit trail reports for regulatory or company inspections
No additional software required
Eco-Friendly - No Odorant or Gas Discharge
No gas or odorant discharges to atmosphere
No smell during operation and maintenance
Lowers false leak-call complaints
Saves pipeline gas
Cost-Effective and Simple
One moving part
Minimal fittings and tubing for long-lasting performance
No pneumatic pumps –minimum annual maintenance
Accurate and Reliable - Even in Problematic Flow Ranges
Precision odorant injection relative to the gas flow
Eliminates under- or over-odorization issues
Exceeds 49 CFR § 192.625 (e) Odorization of gas
Specifications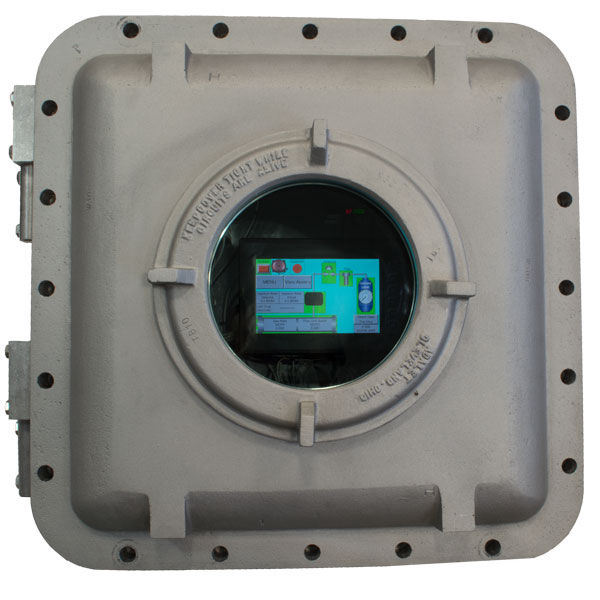 No flow–750 MCFH gas systems
Up to 250 psi (17 bar)
High turndown ratio (high rangeability)
Class I Div. 2 (Class I Div. 1 optional)
Options
Options
Lease options available
Cl I Div 1 hazardous classification
Heater
Solar panel
Portability
 Upgrades to Systems