GPL Odorizers releases the GPL 750 Odorant Injection System
Announcing the release of the GPL 750 odorizer, the only eco-friendly, self-contained, SMART odorant injection system that can handle low flow, no flow, and intermittent flow odorization.
FOR IMMEDIATE RELEASE
GPL 750 Odorizer
GPL Odorizers releases the 750 odorizer in response to the demand for accurate and optimal odorization in low and intermittent flow conditions.
[Wheat Ridge, CO] – [August 17, 2016] GPL Odorizers LLC, the manufacturer of gas odorization systems, announced the release of the GPL 750 odorization system. The GPL 750 is an odorant injection system for natural gas, biogas, and propane. It is GPL Odorizers' response to the call for accurate, optimal and consistent gas odorizer for low-volume, no-volume and intermittent flow applications in an eco-friendly platform.
"What makes GPL odorizers unique and perhaps the most eco-responsible odorizer is that no pipeline gas is used to actuate the injector. This means no gas is ever discharged. Having a self-contained unit improves safety, reduces odor, lowers leak-call complaints and saves pipeline gas," says Brian Cox, General Manager of GPL Odorizers.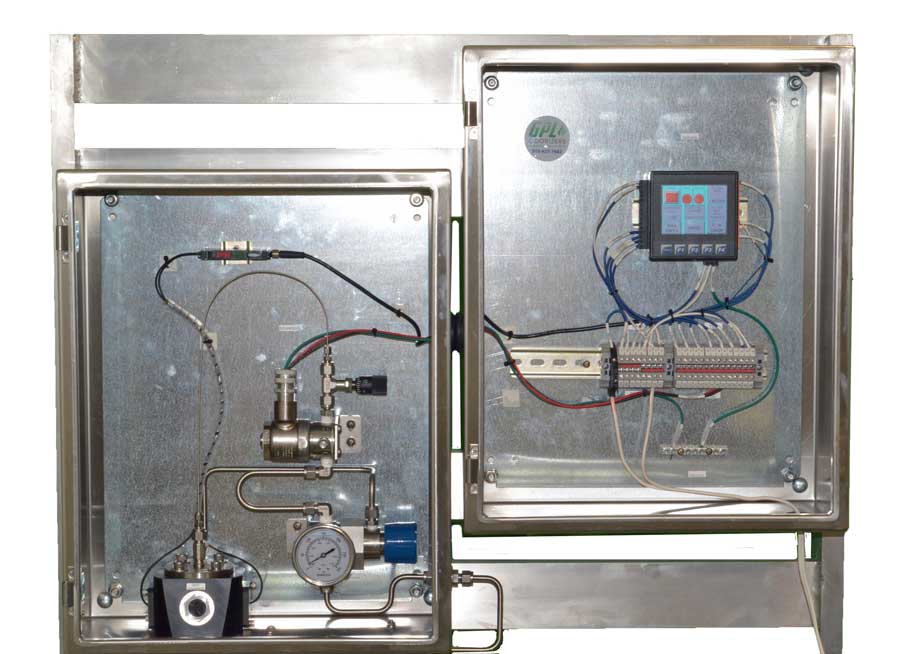 "The GPL 750 Odorizer solved one of our most challenging odorization applications. It demonstrated accurate and repeatable odorant injection even in no flow, low flow, and intermittent flow conditions," says Matt Stennett, P.E., Chief Gas Engineer in Smithville, TN. "The GPL 750 has proven to be boringly reliable." The GPL odorizer employs proprietary drip technology to inject a fixed measure of odorant into the gas stream ensuring accurate and repeatable odorization. It integrates an advanced controller to interface with the injector and all necessary mechanisms to maintain constant odorant injection proportional to gas flow. The odorizer is SMART and can be accessed remotely via smartphone or computer to respond to alarms, to program or change parameters.
Select employees of Linc Energy Systems founded GPL Odorizers LLC in 2015 and acquired the assets of Sentry Equipment odorization product line which included the Zeck Systems products. Linc Energy Systems is the master distributor of GPL Odorizers. The company headquarters is in Wheat Ridge Colorado.
About Linc Energy Systems and GPL Odorizers LLC
GPL Odorizers LLC manufactures environmentally-friendly odorant injection systems for natural gas and other gases.
Linc Energy Systems Inc. is a manufacturers' representative, distributor, and contractor serving the natural gas industry. Since 1990, the company specializes in natural gas measurement, damage prevention of underground utilities, and industrial gas products. Headquarters and warehouse are in Wheat Ridge with sales offices in Albuquerque and Salt Lake City.
###
Contact: Alex Marcoux
alex[at]m2pr.biz