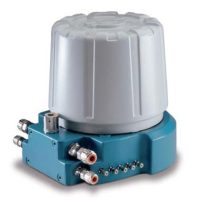 EnCal 3000 Chromatograph

The EnCal 3000 by Honeywell Elster® is a gas chromatograph analyzer specifically designed for natural gas energy measurements.
Honeywell Gas Chromatograph
This advanced analyzer uses chromatography components based on state-of-the-art Micro-Electro-Mechanical Systems (MEMS) and capillary column technique that provides accurate and highly dependable results. The Encal 3000 features a compact, explosion-proof design and includes analytical hardware, stream selection, and necessary electronics for standalone operation.
In natural gas energy measuring, calorific value is a critical component that determines the energy content, along with volume, pressure, and temperature. The Honeywell EnCal 3000 helps gas transmission and distribution companies, as well as end-users consuming large amounts of gas, accurately measure of single gas components, which is essential given that wrong measurements can directly impact the bottom line.
You may also be interested in the EnCal 3000 Biogas Chromatograph
Features & Benefits
Features
The EnCal 3000 analyzer injects natural gas into a stream of carrier gas that continues to a column where the natural gas divides into its constituents. The separated parts then pass a calibrated detector, and collected data from the constituent's levels calculate the heating value/Wobbe-index/density of the natural gas.
C6+ within 3 minutes*
C9+ within 5 minutes*
Repeatability on BTU < 0.005 %
Double block and bleed
Stream select for five streams
TCP/IP communication
Data storage per API 21.1 standard
IP 66 outdoor housing
Calculations per ISO 6976, GPA 2172 or GOST 22667
* Detailed examination up to n-C8 (C6+) correspondingly n-C9 (C9+) including all isomers and other hydrocarbons, no backflush
Applications
Applications
Fiscal Energy measurement
Quantitative measurement of natural gas components
Gas quality control measurement