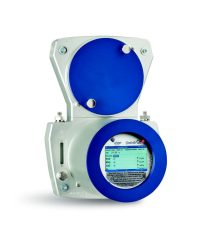 GasLab Q2 Gas Analyzer

The GasLab Q2 by Honeywell Elster® is a gas quality analyzer that determines calorific value, the Wobbe index, and other factors of natural gas. The Q2 provides real-time data with faster, more efficient analysis than a gas chromatograph.
Gas Quality Analyzer
The gas analyzer can be used for fiscal energy metering, measurement, control, and regulation. One primary use for the GasLab Q2 is the control of the gas turbine of power plants to optimize efficiency, determine pollutant emissions, and system load even when gas qualities fluctuate. The gas analyzer provides real-time quality data to optimize the fuel mix going into the turbine at gas turbine power plants. The gas quality analyzer provides increased efficiency with reductions in downtime and lower emissions in gas burners as well. Another frequent use is during gas blending for managing gas specifications in transportation.
Perhaps you are interested in a chromatograph?
Features & Benefits
Features
The Honeywell Elster GasLab Q2 has a lower cost of ownership versus the classic gas chromatograph because it does not use a carrier and mixed calibration gases or combustion air supply.
Determines primary gas parameters, such as calorific value/Wobbe index/density/ CO2 concentration/methane number, more
Flameless and no air or carrier gas needed
Fast and continuous measurement
Easy to use
Small footprint: Low investment and maintenance costs
Applications
Applications
Fiscal metering
Gas turbine control for power plants
Burner control
Biogas
Gas blending