Honeywell Releases MasterLink Software for EC 350 Corrector
We are happy to announce the release of a new generation of Honeywell MasterLink Software, a diagnostic tool designed to configure and calibrate the Honeywell EC350.
EC 350 Gas Volume Corrector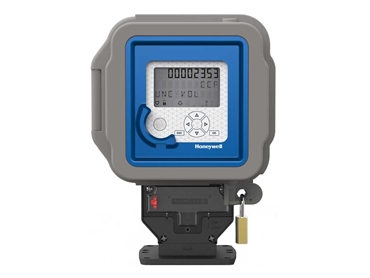 The EC 350 is a gas volume corrector that simplifies custody transfer and industrial natural gas measurement. The EC 350 platform leverages 40 years' experience and reuses the design of the Mini-Max and Mini-AT product lines.
MasterLink R500 Configuration & Calibration Software
The MasterLink R500 configuration & calibration software supports the EC350 & CloudLink 4G modem. This new generation is a complete revamp of the MasterLink software, with a more productive user interface, dashboard-based philosophy, and automation of routine tasks. MasterLink R500.1 is supported on the Windows environment and is also available to download from the Apple iStore and Google play store.
The MasterLink mobile version connects to the EC 350 over BLE (Low Energy Bluetooth). The mobile app auto-discovers a paired/added site (integrated EC 350 or stand-alone Cloud Link) when the technician is within the BLE range, permitting the technician to download a predefined set of dashboard data, based on auto-download settings.
The Windows version connects to the EC 350 over Serial, IrDA, Messenger Modem, and Cellular interface. MasterLink software enables a technician to download a predefined set of dashboard data as soon as the application connects to the instrument based on the auto-download settings.
Both the EC 350 and Cloud Link 4G Modem can be configured as a solo site allowing the user to perform configuration and collect diagnostic information from the single site.
Dashboard data is a summary of the essential parameters of a site, including critical instrument data, a list of active alarms, power source information, audit trail data, configuration check, time sync, and firmware details.
MasterLink allows users to:
Define dashboard data (auto) download settings
Provide a wizard-based setup and calibration approach
Enable SSL encrypted communication with site Over the Air (OTA)
Enable BLE security
Secure critical site data
Download audit, event and alarm log data
Generate reports (Item, Site, Calibration, ShortList, Audit Trail, Event Log, Alarm Log, Activity Log, Cellular Log, and Diagnostic Log)
If you would like more information on the EC 350 or the Masterlink software, visit the Gas Volume Corrector. You can download the MasterLink Users Guide, under specifications also.
Honeywell Gas Metering Made Smarter Video