MiWireless 350 Power & Communication Assemblies
Honeywell now provides the MiWi 350 platform assemblies to integrate wireless data communication with Honeywell Mercury battery-operated instruments, including the EC 350 and ERX 350.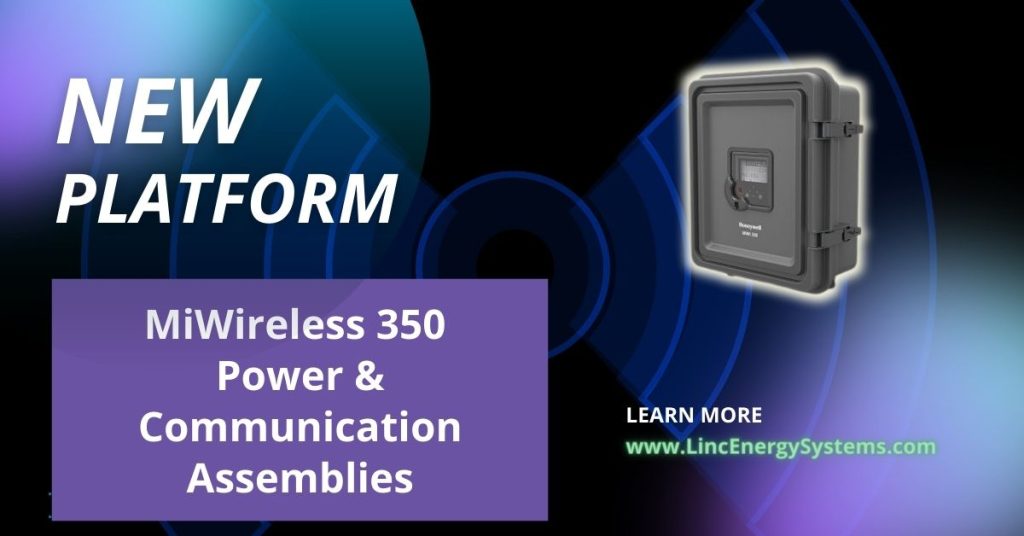 MiWi 350 Platform
The MiWireless 350 product line provides flexible data communication assemblies for the natural gas industry. The hardware and power supply systems are optimized to integrate with the Honeywell Mercury® precision measurement instruments.
Wireless EC 350 and Wireless ERX 350
The battery-operated instruments at the heart of the platforms are the EC 350, ERX 350, and low-power 4G cellular radios such as Cloud Link R100 or Cloud Link with Cat M1 radio.
The MiWi 350 products may:
Monitor pressure in gas transmission and distribution lines
Provide electronic volume correction in demanding custody transfer applications
Be communication assemblies in hazardous locations
Be power assemblies for remote equipment
The MasterLink software (that configures other Honeywell Mercury electronic volume correctors, data loggers, and modems) configures the MiWireless 350 assemblies. No additional software is required. In addition, MasterLink is now available as an app for IOS and Android devices. MiWireless can also seamlessly integrate into PowerSpring or TDS-based solutions.
Features & Benefits
4G Cat 3 cellular radios
4G Cat M1 low-power cellular radios
Internal antennas
Modem power control
Voltage monitoring
22Ah battery
Digital plug-and-play pressure transducer
Easy to maintain and troubleshoot
CSA C/US Class I Div-2
Flexible Mounting configurations
Internal or External LCD
Configured through  MasterLink programming software and app
Four years warranty
To talk with a sales representative about your instrument and wireless communication needs, call 303 697-6701 or message us now.