Elster Instromet Ultrasonic Flow Meters by Honeywell
Linc Energy Systems is now an authorized distributor of the Honeywell Elster Instromet ultrasonic flow meter, including the Q.Sonic, Q.Sonic-plus, Q.Sonic-max, and TwinSonic-plus lines that measure natural gas in custody transfer applications throughout the natural gas network.
Background of Ultrasonic Meter Use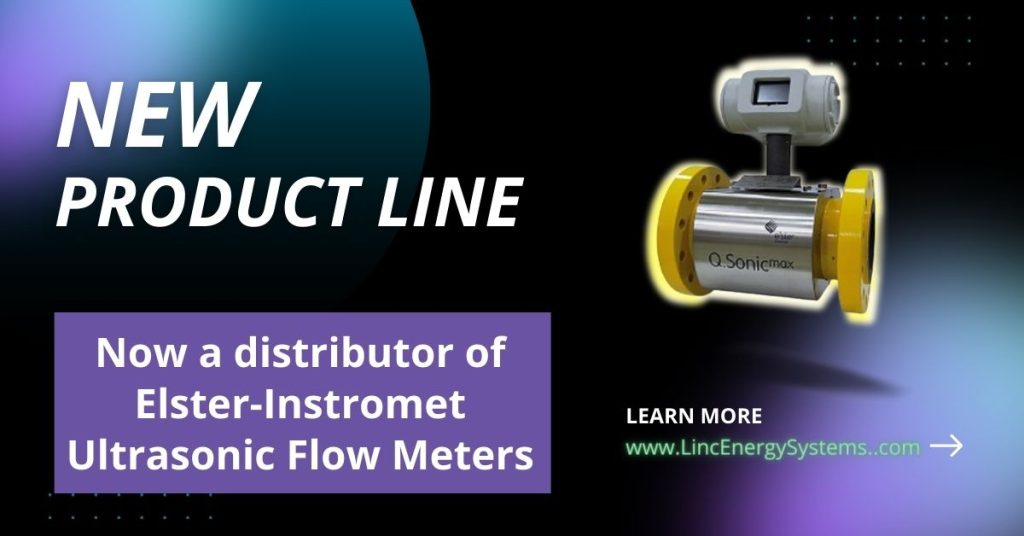 Since AGA Report No. 9 in 1998, multipath ultrasonic gas flow meters have become the primary method for measuring flow in large pipelines, particularly for the custody transfer of natural gas. The meter has excellent measurement accuracy, high turndown, good resistance to installation effects, and cost-effectiveness and is found throughout the natural gas network, from gathering, transmission, and distribution.
Working Principle and Benefits
Ultrasonic meters measure the velocity of the gas within the meter's body. By knowing the velocity and cross-sectional area, the uncorrected volume is computed.
The gas flow meter uses sound waves to establish the velocity of a gas flowing in a pipe. At no-flow conditions, the frequencies of an ultrasonic wave transmitted into a pipe and its reflections are the same. Whereas, when gas flows, the frequency of the reflected wave changes because of the Doppler effect. When gas moves faster, the frequency shift increases linearly. The meter's transmitter processes the signals from the transmitted waves and their reflections to determine the gas flow rate.
High rangeability (typically > than 50-1)
High accuracy and very linear
No moving parts
Ability to measure bi-directional flow
No pressure drop
Reliable with dirty gas
Elster-Instromet Ultrasonic Flow Meters
The Elster-Instromet ultrasonic gas flow meters are found throughout the natural gas network and in custody transfer of natural gas. The Honeywell lines include:
The Q.Sonic is a line of multipath meters, including three-, four-, and five-path meters designed to meet operational demands. Read More >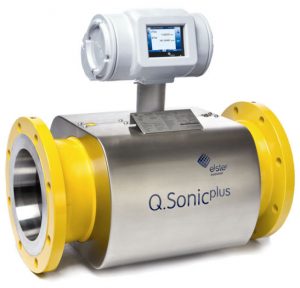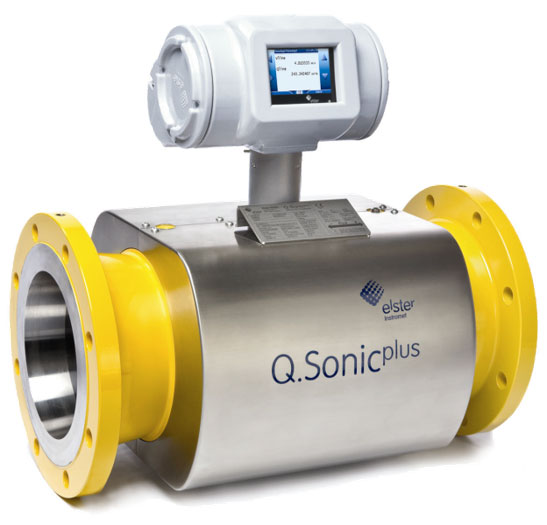 The Q.Sonic-plus is a six-path meter subject to an enhanced Elster-Instromet patent, increasing the meter's functionality. The meter offers innovative end-user benefits and greater processing power, producing a higher measurement certainty. Read More >
The Q.Sonic-max is an 8-path ultrasonic gas flow meter that uses an advanced acoustic path configuration to maintain accuracy while providing high robustness to support operational demands. Read More >
The TwinSonic-plus is a two-in-one redundant multipath ultrasonic gas meter in one body that provides fiscal measurement with verification. Read More >
Our Territory
Linc Energy Systems represents Honeywell Elster Instromet ultrasonic meters in Utah, Wyoming, Colorado, New Mexico, sections of Idaho, Alaska, Washington, Oregon, Montana, North Dakota, and sections of California.
Other Related Articles
What are the pros and cons of the ultrasonic gas flow meter? Learn More >
What four things should you consider before selecting a gas flow technology? Visit Learn More>.