Who We Are
Honors
Denver Business Journal Outstanding Woman in Business - Energy (Susan Bender)
Denver Business Journal Top Women in Energy (Susan Bender)
Eclipse Award for Outstanding Company Culture
Honeywell Diamond Channel Partner
NWBOC Hall of Fame
Sage Metering "Most Improved Sales Representative"
Best of Wheat Ridge Awards for Manufacturers Agents & Representatives
Xcel Energy (PSCCo) Minority (WBE) Business of the Year Award
Linc Energy Systems is a multi-award-winning manufacturers' representative and distributor specializing in natural gas measurement and control, odorization and offers an extensive line of natural gas equipment and pipeline products.
Download our corporate brochure.
Natural Gas Industry Manufacturers' Representative
Since 1990, Linc Energy Systems has been a reliable source for products and services throughout the Rocky Mountain States and surrounding area. We're a woman-owned company providing solutions to various industries, though our mainstay is the natural gas industry. We partner with leading manufacturers to bring our customers the best products.
Natural Gas Equipment Distributor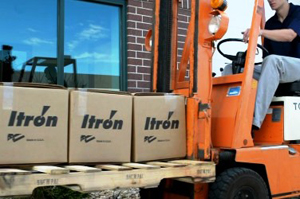 In addition to being a manufacturers' agent, we are also a master distributor and stocking distributor. Our headquarters and warehouse are in Lakewood, Colorado, just outside of Denver. Our 17,000 SF facility permits us to inventory items such as meters, regulators, corrosion control products, and other products. We have an extensive workshop allowing us to prepare our regulators for immediate shipment, accommodating our clients' just-in-time deliveries.
Utility Contractor
In addition to selling products, we are also a contractor and specialize in natural gas odorization, natural gas pickling, installations of odorizers, and odorant injection system startups. For over 20 years, we installed, repaired, and maintained commercial and industrial electronic metering equipment for Xcel Energy.
Our Territory
Our agreements with our principals dictate our geographical territory. For some, we are regional and sell primarily in the Rocky Mountain States; Colorado, Utah, Wyoming, Idaho, North Dakota, South Dakota, Montana, New Mexico. For others, we have nationwide responsibility.