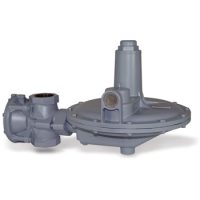 P203 and P203H Commercial Industrial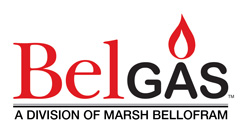 The BelGAS P203 and P203H gas pressure reducing regulators come with an actual monitor regulator, acting independently of the primary regulator for commercial or industrial service applications.
BelGas Gas Pressure Reducing Regulators
When comparing to a standard two-regulator monitor setup, the BelGAS solution provides equal overpressure protection. If one regulator fails, the other will provide control and overpressure protection.
The BelGAS fast action reduces the risk of shock from sudden changes in downstream conditions and helps prevent safety equipment from causing unnecessary and expensive operation shutdowns.
Features & Benefits
Features
Minimizes sudden downstream load changes
Integral monitoring
Internal relief
Wide flow capacities
Model - P203
Use - Direct Operated | 14" Diaphragm | Commercial, Industrial | Monitor | Partial Relief
Max Inlet - 125 psi
Outlet Range - 2" WC to 3.25 psi | 7 ranges
Max Outlet Flow - 30,000 SCFH | Cv 26.0
Port Sizes Inches - NPT 1 1/2, 2 | Flanged
Flow Ratings at wide-open flow/methane
Regulator Cross Reference
The BelGAS models P201, P202, P203, P212 are comparable to Emerson Fisher CS800 Series and S200 Series (Obsolete), Itron B34 Series, B38 Series, CL 34, CL 38, Elster American Meter (Honeywell) 1800 / 2000 Series, and Sensus (Rockwell, Invensys, Equimeter) 243-12-4. 243-12-6.
Applications
Applications
Commercial/industrial/service
Gas engine control
Gate applications