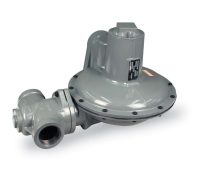 Itron B38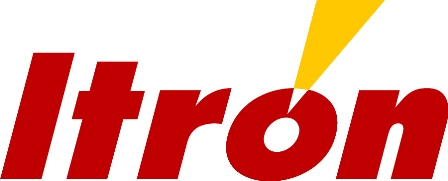 The Itron B38 service regulator is for large commercial and industrial loads. The large orifices are available (up to 1-3/8-inch) for high-capacity/low-inlet pressure applications. The B38R features a vast relief capacity. All chokepoints in the relief flow trail are enlarged to ensure minimum pressure buildup in the event of regulator failure. The B38 removes the need for external relief valves for full-capacity relief in most applications.
The B38 is appropriate where inches of water column or pounds delivery is desired, such as utility services, gas engines, burner trains, furnaces, and boilers. The rapid response of the B-38 is particularly well suited for applications where sudden on/offloads could cause shock problems.
View the internal workings of Itron's B38 IMRV Regulator, including Internal Monitor operations and principles of the process.
Features & Benefits
B38 Commercial & Industrial Gas Regulator
B38 R, N, M, D, IM, IMV Large Commercial & Industrial Gas Regulator
Connection Sizes 1-1/2", 2", 2"FL, and 3"FL
Max. Flow Range 20,000 SCFH
Max. Inlet Pressure Rating - 125 PSIG
The features of this model include:
Interchangeable orifice
Spring-loaded internal relief valve assembly
Field interchangeable adjustment spring
Controlled breather orifice size eliminates pulsation and provides normal action at low flows
Wide range of valve body sizes including NPT and flange connections
Miscellaneous
Our warehouse is located just outside of Denver Colorado. We've become the premier source for Itron's regulators in Colorado, Wyoming, Utah, Idaho, Montana, North Dakota, South Dakota, Nebraska, Kansas, New Mexico, and Oklahoma. Not familiar with Itron? Itron was formerly known as Actaris and Schlumberger.