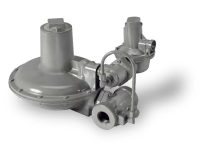 CL34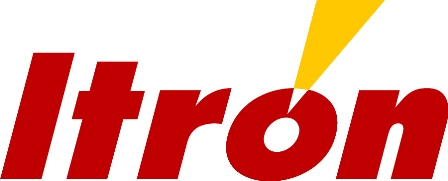 The Itron CL34 gas regulator is ideal for commercial and industrial applications, involving "fixed-factor" metering or large boiler and furnace installations.
The Itron CL34 is appropriate for commercial and industrial applications where very accurate pressure control is required, such as "fixed-factor" metering applications or large boiler and furnace applications. This regulator is a constant pressure loaded regulator for use where closer PSIG to PSIG regulation is desired than can be obtained from conventional spring-loaded regulators. Since the CL34 requires an inlet pressure supply of only 1/2 PSIG above outlet pressure, this unit can be used where demand-type loading will not meet the low-pressure differential.
Features & Benefits
CL34 Commercial Regulator Benefits
The CL34 incorporates the following advantages which, for many applications, make it a most economical substitute for a pilot-loaded regulator.
Constant pressure loading
Internal bleed
Internal lower diaphragm chamber
Light valve closing spring
Large-diaphragm area
Connection Sizes 1¼" - 3"
Max. Flow Range 25,000 SCFH
Miscellaneous
Our warehouse is located just outside of Denver Colorado. We've become the premier source for Itron's regulators in Colorado, Wyoming, Utah, Idaho, Montana, North Dakota, South Dakota, Nebraska, Kansas, New Mexico, and Oklahoma. Not familiar with Itron? Itron was formerly known as Actaris and Schlumberger.