Maxitrol Gas Regulators – Gas Line Pressure vs Appliance Control
Line pressure regulator vs. appliance regulator? Are you confused by line pressure and appliance regulator standards? Can an appliance model serve as a line pressure regulator? Alternatively, can a line pressure unit serve as an appliance regulator?
Recently, it became clear that a customer was using an appliance regulator as a line pressure regulator, and they were not conforming to standards. Here is the reader's digest version of the rules and how they apply to Maxitrol gas regulators.
Line Pressure Regulator vs Appliance Regulator Standards
The current standards for appliance regulators are ANSI Z21.18/CSA 6.3, while line pressure regulator standards are ANSI Z21.80/CSA 6.22. Historically, appliance regulators were used as line pressure regulators before ANSI Z21.80/CSA 6.22 existed. Per the newer and revised standards, do not use appliance regulators as line pressure regulators. This rule has been confusing given that many longtime favorite appliance regulators were popular line pressure regulators.
The standards apply to natural gas, manufactured and mixed gases, liquefied petroleum gases, and LP gas-air mixture systems.
Maxitrol Appliance Regulators
The Maxitrol RV Poppet Series, RV Straight-Thru-Flow Series, and RS Balanced Valve Series are certified ANSI Z21.18 as appliance regulators and rated for a maximum inlet pressure of ½ PSI with outlet pressures being 2.8″ or 3″ to 12″ WC.
Maxitrol's 325 Series regulators (325-3, 325-5, 325-7A, 325-9, and 325-11) are also certified ANSI Z21.18/CSA 6.3 as appliance regulators for the main burner or pilot applications with a maximum inlet pressure of 5 PSI (CSA certified).
The same Maxitrol 325 Series has an "L" line, denoting that the "L" regulators are certified as line pressure regulators to supply gas pressure to one or more appliances downstream. (325-3L, 325-5L, 325-7AL, 325-9L and 325-11L)
Line Pressure Regulators
Natural gas fuels appliances such as stoves, fireplaces, water heaters, and furnaces. Usually, the gas is distributed in lines at 2-5 PSI using corrugated stainless-steel tubing (CSST) or copper tubing. Install one appliance regulator for each device. The 325 L-Series line pressure regulator reduces the pressure to the rated inlet pressure range of the gas appliance. Most installations require the regulator at or near the appliance, which is usually deep within the home or building and would need vent piping from the location of the apparatus. To accomplish this, it can be much work, expensive, and unsightly unless using a vent limiting device.
Maxitrol's 325-L Series line pressure regulators have a lever-acting design and are certified ANSI Z21.80/CSA 6.22 in 2 PSI and 5 PSI systems [when installing with an overpressure protection device (OPD)]. The L-Series regs are for CSST (corrugated SS), semirigid copper pipe, or steel/black iron pipe. The regulators reduce the pressure to a level within the appliances operating supply range. Install the line pressure regulator upstream of devices already fitted with an appliance regulator.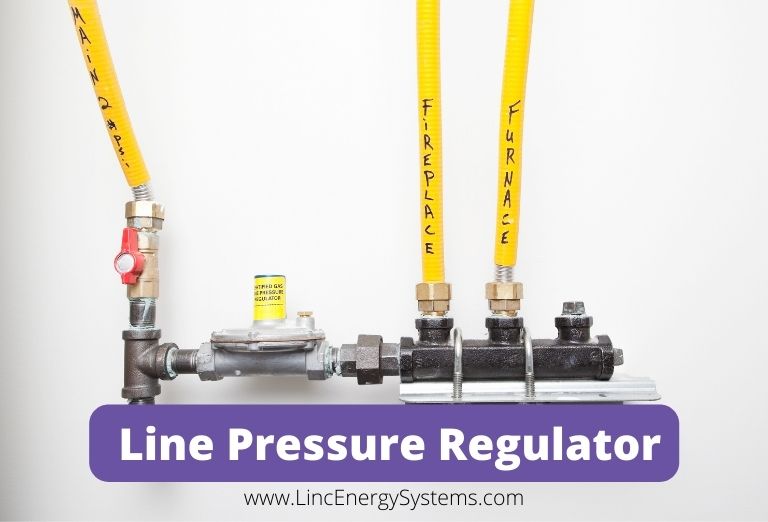 2 PSI PIPING SYSTEMS
The Maxitrol 325 L-Series line pressure regulators are certified for 2 PSI inlet pressure, with outlet pressures ranging 7 to 11 inches WC. The 325-L Series regulators in 2 PSI systems deliver positive dead-end lockup capable of precise control from full flow down to pilot flow, suggesting that one 325-L would suffice as both line pressure and appliance regulator.
UP TO 5 PSI PIPING SYSTEMS
At supply pressures above 2 PSI, the ANSI Z21.80/CSA 6.22 standard requires an overpressure protection device that is factory assembled, approved, and tested for use with the regulator to limit the downstream pressure to 2 PSI maximum in the event of line regulator failure.
The Maxitrol 325 L-Series with an overpressure protection device (OPD) is certified for up to 5 PSI inlet pressure and outlet pressures ranging from 7 to 11 inches WC.
In a 5 PSI system, the user would need a second appliance regulator (RV Series or 210 with vLimiter) and the 325-L regulator (with an OPD). The following factory-assembled 325-L line regulator with OPD will work:
| | | |
| --- | --- | --- |
| Line Size | Maxitrol 325-L | Description |
| ½" | 325-3L48 | Line Regulator with OPD |
| ¾" or 1″ | 325-5L600 | Line Regulator with OPD |
| 1-1/4″ or 1-1/2″ | 325-7AL210D | Line Regulator with OPD |
| 1-1/2″ or 2″ | 325-9L210E | Line Regulator with OPD |
Options for Line Pressure Control
Up to 7 PSI Systems
For high flow and input pressures up to 7 PSI, consider the Dungs FRS 7../6 line pressure regulators with internal vent limiters.
Vent Limiting Device
A vent limiting device eliminates the need to run expensive vent piping from the appliance location to the exterior of the building. Maxitrol's vent limiting device, vLimiter®, can be added to the L-Series gas regulator. The vent limiters are for indoor use in spaces where it becomes critical to limit the amount of gas escapement if the regulator diaphragm fails. Do not install Maxitrol vent limiters outside if exposed to the environment because of the possibility of getting moisture in the vent limiter.
Install the regulator in a horizontal upright position when using a vent limiter with the 325L. If there is a diaphragm rupture, the gas escapement is within ANSI standard requirements. Otherwise, the ball check may roll into the limiting position, and the regulator will experience high lock up and not operate correctly.
Vent Protectors
The Maxitrol vProtector is for outdoor applications of Maxitrol units. Install the vent protector on the vent opening to protect the breather hole from the elements and debris.
If you are interested in Maxitrol, submit your inquiry to the request for information or call us at (303) 697-6701.
General Video on Regulators