Regulator Cross Reference | Belgas, Itron, Fisher, Sensus, Honeywell
Our natural gas regulator cross-reference guide compares popular models from five manufacturers: Belgas, Itron, Fisher, Honeywell, and Sensus. It helps identify similar models between the regulator manufacturers. This guide compares residential regulators, commercial and industrial regulators, gate, farm tap, and instrument regulators. If we can assist with sizing your units, call us at (303) 697-6701!

Natural Gas Regulator Cross-Reference
Whether seeking gas regulator alternatives to assure supply, avoid dependency on a specific brand or model, or keep pricing competitive, here is a general guide that cross-references popular models of five manufacturers.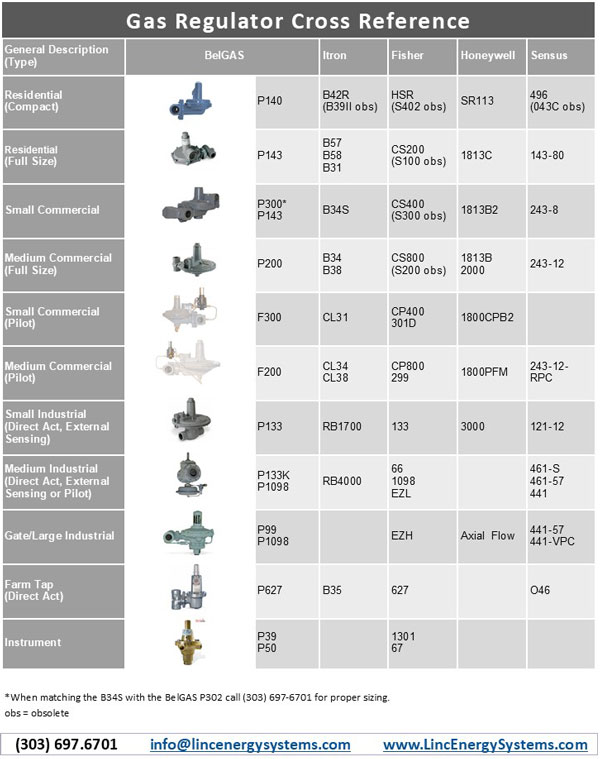 Please note that this is only a guide. We encourage you to call us [(303) 697-6701] or message us with your needs, and we will assist with identifying the most appropriate model for your application. See our Sales Team page if you'd like to connect with a salesperson.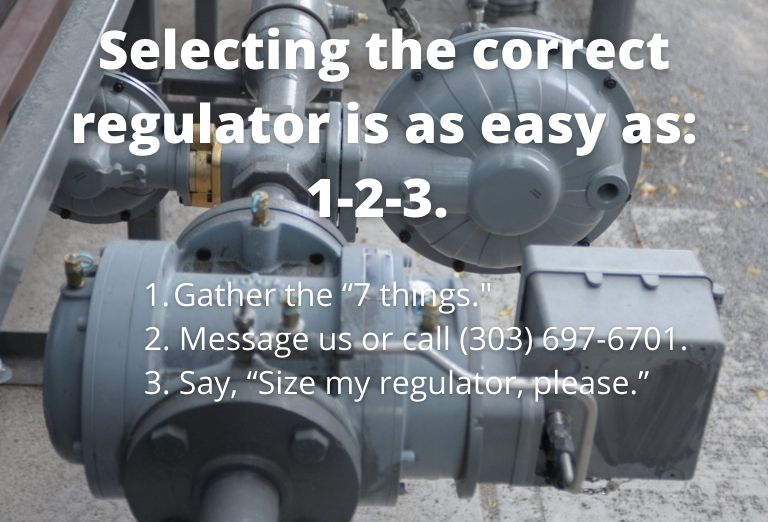 Regulator Manufacturers
BelGas Regulator (Division of Marsh Bellofram)
Itron (formerly Actaris, Schlumberger, and Sprague)
Fisher (Emerson Process Management)
Sensus (formerly Invensys, Equimeter, and Rockwell)
If you want to learn more about regulators, consider Why are regulators used in natural gas distribution? Also, you may be interested in How to select the correct gas pressure regulator?
Image by Gerd Altmann from Pixabay