Pipeline Corrosion Prevention Methods for Oil and Natural Gas Lines
Pipeline explosions over the years have alerted us to the consequence of pipeline corrosion. As a distributor of pipeline corrosion prevention products, I wanted to discuss successful corrosion prevention methods.
Successful methods to prevent corrosion in pipelines
Unprotected pipelines corrode, whether buried, aboveground, or in water. Without implementing safety measures and having a corrosion control program, corrosion makes transporting hazardous material unsafe.
A successful corrosion control program is a never-ending practice. It begins with an efficient design and installation of the pipeline, executing corrosion control methods, and maintaining and monitoring the lines. Here are some of the techniques NACE (National Association of Corrosion Engineers) recommends as part of a successful corrosion control program to protect oil and gas pipelines. Except for the last method, three of the four can be used on existing pipelines.
Cathodic Protection
Cathodic protection (CP) is a method to control corrosion by using a direct electrical current which neutralizes external corrosion typically associated with a metal pipe. It is generally used when a pipeline is buried underground or in water. When executed on a new pipeline, cathodic protection can prevent corrosion from the start. On an older pipeline, cathodic protection can impede existing corrosion of the line.
Coatings and Linings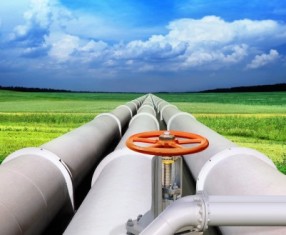 Coatings and linings applied to pipelines, whether above or below ground and often used in combination with cathodic protection. The Trenton Corporation produces efficient, long-lasting anti-corrosion materials, including Wax-Tape™ wraps, primers, outer wraps, and hot-applied coatings. Fiber-reinforced polymers may also strengthen and repair pipes.
Corrosion Inhibitors
Corrosion inhibitors are compounds added to the upstream pipeline to inhibit the corrosion of carbon and low-alloy steel pipe.
Pipeline Material
Pipeline material used will also significantly influence corrosion. Using materials like plastic, stainless steel, or special alloys enhances the lifetime of the pipeline, while steel or steel-reinforced concrete is subject to corrosion.
Linc Energy Systems is a distributor of Trenton Corporation's anti-corrosion products. If you need assistance with your projects, submit a "request a quote" now.