New Employee – Preston Marcoux, EI – Mechanical Engineer
I am pleased to announce that Preston Marcoux has joined the Linc Energy Systems team and serving as a Mechanical Engineer.
Preston Marcoux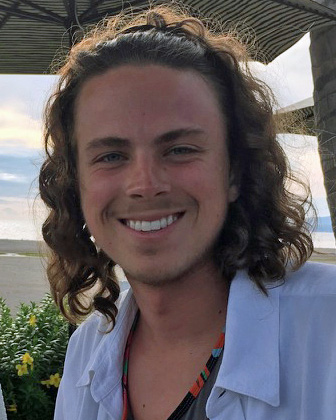 Preston is no stranger to Linc Energy Systems having been an intern for the company from 2014 to 1016. After graduating from the University of Colorado at Boulder in May with a BSME (Mechanical Engineering), he joined the company in August. Preston was in the CU Boulder Honors Engineering Program and was a Goldshirt Scholar. While in school he earned his SOLIDWORKS Associate certification and his FE-EI certification.
Preston is a sports enthusiast and Denver Nuggets fan. He enjoys basketball, golf and running. On a personal note, Preston studies philosophy and metaphysics and currently studying the principles of the Science of Mind and New Thought. When asked what Preston's favorite quote was, without hesitation, he said, "You miss 100% of the shots you don't take, – Wayne Gretzky, – Michael Scott." Then he clarified, "I'm a fan of The Office."
In Preston's spare time, aside from playing sports, he may be found strumming his guitar with co-worker Graham Good, or juggling fire sticks (literally). All good traits to have at Linc Energy Systems.
Preston will be involved in application support for many of our technical product lines. He will also assist in the development of new product designs, optimization of existing products, and performing technical documentation (CAD).
We are all excited to have Preston as part of our team.