Randy Bishop | Team Member and Friend to be Remembered
All of us at Linc Energy Systems are deeply saddened to report that we recently lost an esteemed team member, Randy Bishop. On September 29, 2017, Randy was traveling in Raton NM when he suffered an aortic aneurysm and passed away.
Randy Bishop
Some of us at Linc Energy have known Randy (Randall) for over 25 years. We first met Randy when he was at Xcel Energy, where he worked for 30 years in gas measurement & control, data acquisition and gas utilization. During this period, members of Linc Energy worked with Randy on Xcel's commercial and industrial electronic flow metering programs. When Randy retired from Xcel in 2015, Linc Energy was fortunate to hire him as a Technical Consultant.
Randy was no stranger to service and was known for his generosity. In his spare time, Randy volunteered for Boy Scouts of America and served various positions since 1997. He also served over 20 years as a board member of the Stickler Involved People, a support group helping those dealing with Stickler Syndrome, a connective tissue disorder causing hearing, vision, joint and facial health challenges. Unknown to many, Randy, suffered from this disease which created vision and hearing difficulties.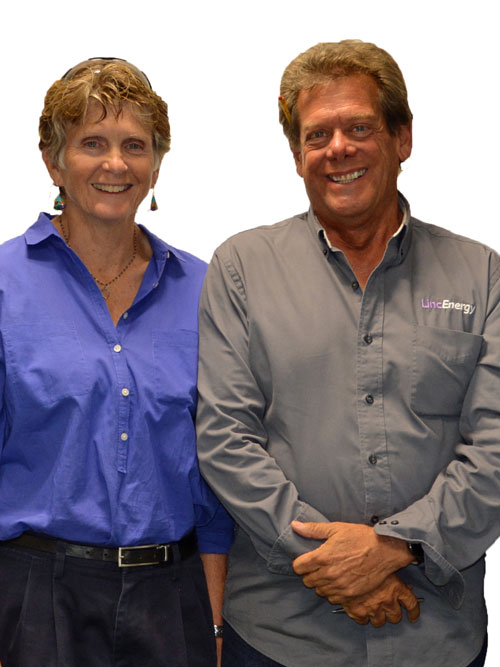 Randy was born in West Virginia, yet raised in Colorado where he remained since his childhood. Randy was married to Susan Toft in 2016. He had a B.S. in Business Administration from Regis University, a Ph.D. in Commissioner Science, and FEMA training from the Emergency Management Institute.
Randy was a long-time business associate, a team member and most importantly, a friend who will be remembered and missed by all of us at Linc Energy Systems.
Obituary (republished from Horan & McConaty)
Randall Andrew Bishop (Randy) passed away unexpectedly on September 29, 2017, in Raton, NM. He was born on June 8, 1954, in Weirton, W. VA. A beloved husband, father, and grandfather, Randy is survived by his wife Susan Toft-Bishop, his children Stephanie (Eric McGinty), son Mark, April (Boris Lavrinenko), their mother Karen, and his step-sons Spencer (Leah) and Evan Toft. Granddaughters Katrina, Victoria, Courtney Lavrinenko, and step-grandchildren Etienna and Gavin Toft. Surviving siblings include his two sisters Debbie (Mike Brimmerman) and Maria (Ken Johnson), his twin brother Ricky (Sheri), and brothers Bernie (Lisa), Mark, David, and Robert (Wendy). Many nieces and nephews also survive Randy. He is preceded in death by his parents Gordon and Alice, and his oldest brother Gordie.
Randy enjoyed many hobbies but was most active in Scouting throughout his childhood and adult life. He is remembered for his generosity of giving to his family and friends, his great sense of humor, and his involvement with Stickler Involved People (SIP).
Instead of flowers, please consider making a memorial contribution in Randy's honor to Denver Area Council BSA (Boy Scouts of America) 10455 W. 6th Avenue Denver, Colorado 80215.
Re: Randy Bishop Championships for special needs youth.
or
Stickler Involved people: SIP c/o Pat Houchin 15 Angelina Augusta, KS 67010
Randall Bishop Obituary – Aurora, Colorado | Legacy.com. (n.d.). Retrieved from https://www.horancares.com/obituary/Randall-A.-Bishop/Aurora-Colorado/1756555