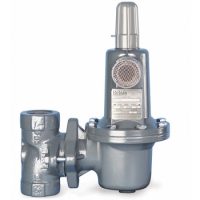 P627 Farm Tap Regulator by Belgas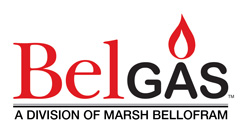 The BelGAS P627 is a spring-loaded, direct-operated, low and high gas pressure regulator, designed to support a variety of oil and gas industry applications, including farm tap.
Farm Tap Gas Pressure Regulator
These regulators provide durability, from its powder-coated epoxy exterior finish, and installation versatility, from the multi-position body and spring case configurations. These regulators are available in an external pressure registration model (P-627M) and NACE compliant construction and with the choice of aluminum, steel, or LCC body, as well as bonnet and diaphragm cases. The Belgas P627 features a wide range of flow capacities to suit a broad range of requirements.
Features & Benefits
Features:
A wide range of flow capacities
Durable powder-coated exterior
Installation versatility
Multi-position body and spring case configuration
Choice of aluminum, steel or LCC body, bonnet and diaphragm casings
Optional external pressure registration model (P627M); models also available with NACE-compliant construction
Model - P627
Use - Direct Operated | Farm Tap, City Gate, Gas Gathering
Max Inlet - 2,000 psi
Outlet Range - 5 to 500 psi | 7 ranges
Max Outlet Flow - 172,000 SCFH | Cv 5.30
Port Sizes Inches NPT - 3/4, 1, 2 | Socket, Flanged
Flow Ratings at wide open flow/methane
Regulator Cross Reference
This model is similar to the Itron B35N, B35R, B36N, B36R, B56N, B56R, Emerson Fisher 627, and Sensus (Rockwell, Invensys, Equimeter) 046, 046-C, 046-M, 046-CM, 046-2M, 141A.
Applications
Applications:
Oil, gas & petrochemical (pipeline) monitoring
Farm tap gas regulation
City gas gate regulation
Fuel gas
Industrial plant air & gas regulation
Gas gathering
System pressure reduction