Top Women in Energy 2015 by Denver Business Journal | Susan Bender
The Denver Business Journal recognizes 40 women in the energy sector, and I am thrilled to announce that Susan Bender, our CEO and President of Linc Energy Systems is among the "Top Women in Energy!"
DBJ Top Women in Energy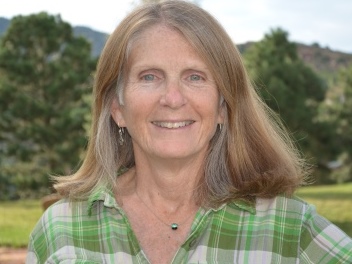 For the second year, the DBJ is honoring women in the energy industry. These women work in various industries within the sector, such as production, exploration, well services, engineering, renewable, law, finance, manufacturing, environment, training, public policy, and education.
The nominations were made online earlier this year, and they were reviewed and scored by a board of judges. The top 40 nominees were chosen based on their leadership, expertise, and personal community commitment.
A special publication highlighting all honorees will be published in the print and the online edition of the Denver Business Journal on July 10. Steptoe & Johnson sponsor this event.
The 2015 Winners
Congratulations to all 2015 honorees:
Kimberly Ayers, Inflection Energy LLC
Lori Beedon, Zilla Corp.
Susan Bender, Linc Energy Systems
Laura Beverage, Jackson Kelly PLLC
Kate Broome, Central Resources
Lisha Burnett, Suncor
Judy Cain, EKS&H LLLP
Jessica Cavens, Encana Oil & Gas (USA) Inc.
Rowena Cipriano-Reyes, PwC
Jamie Dandar, Keane
Diane Davies, Faegre Baker Daniels
Deanna Duell-Smed, Hein & Associates LLP
Monique Dyers, AWST Truepower LLC
Theresa Fadul, IMA Inc.
Bobi Garrett, National Renewable Energy Laboratory
Susan Hunter, Tri-State Generation, and Transmission Assn.
Karen Hyde, Xcel Energy
Jennifer Jaskolka, Xcel Energy
Michelle King, Holland & Hart LLP
Barbara Kirkmeyer, Weld County
Tracy Lombardi, Inflection Energy LLC
Sarah Loughran, Global Energy Management Program, University of Colorado Denver Business School
Olivia Lucas, Faegre Baker Daniels
Melissa Lyon, Fox Rothschild LLP
Carolyn McIntosh, Squire Patton Boggs (US) LLP
Susan Morrice, Belize Natural Energy, International Natural Energy
Elizabeth Odell, Beatty & Wozniak PC
Tracy Pharis, Hein & Associates LLP
Sharon Regan-Williams, Santa Fe Natural Resources Inc.
Sue Reilly, Group14 Engineering
Connie Rogers, Davis Graham & Stubbs LLP