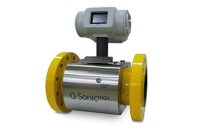 Q.Sonic-Max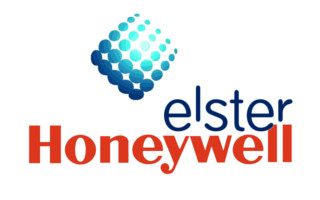 The Q.Sonic-max by Honeywell Elster Instromet is an 8-path ultrasonic gas flow meter that uses an advanced acoustic path configuration to maintain accuracy while providing high robustness to support operational demands.
Ultrasonic Flow Meters Background
Since AGA Report No. 9 in 1998, multipath ultrasonic gas flow meters have become the main method for measuring flow in large pipelines, particularly for the custody transfer of natural gas. This trend is because of excellent measurement accuracy, high turndown, good resistance to installation effects, and cost-effectiveness. However, like all meters, they can still be affected by the conditions they are placed in. In particular, the design of the upstream pipework and its operating conditions determine the fluid's velocity profile as it passes through the meter. The Q.Sonic-max meets and exceeds the OIML Accuracy Class 0.5 which helps minimize the upstream effect.
How Does the Q.Sonic-Max Work?
The Honeywell Q.Sonic-max USM is the first 8-path meter to combine reflection paths with direct paths, resulting in detailed flow profile recognition with outstanding noise immunity. Due to this exclusive patented path configuration, the meter offers the lowest uncertainty possible with the most extended diagnostics abilities. The reflective paths with their leading-edge diagnostics permit the meter to quickly identify swirl, fouling, or liquids in the meter. The direct paths provide enhanced strength for higher valve noise immunity and CO2-rich applications. Internal pressure and temperature sensors accurately calculate the Reynolds number and dynamic correction of the meter body, offering unequaled flow profile recognition and maintaining the lowest uncertainty in all situations.
What Problems Does It Solve?
The Q.Sonic-max leading technology, advanced diagnostics, and easy-to-use software deliver the highest accuracy, confidence, cost-effectiveness, and long-term reliability. The meter offers unequaled flow profile recognition while maintaining the lowest uncertainty in all situations.
Features & Benefits
Q.Sonic-Max Features
8-path, reflective and direct technology
Sizes 4" to 36"—larger sizes available
Pressure ratings ANSI class 150 to 1500
All-metal-encapsulated intrinsically safe transducers
Internal temperature sensor
Flow profile detection with swirl and asymmetry measurement
No moving parts
No pressure drop
Bi-directional measurement
SonicExplorer PC software for configuration, diagnostics, and health monitoring
OIML R137-1 2012 accuracy class 0.5 approved
ISO 17089-1:2010 approved
AGA 9 compliant
MID approved
Options
Ultrasonic Gas Meter Options
VDSL range extender for high-speed communication (TCP/IP)
Pressure sensor for Reynolds corrections
Retraction tool for transducer exchange 'under pressure.'
Applications
Ultrasonic Meter Applications
Media: Natural gas
Custody transfer
Gas exploration, gas transmission, gas distribution