Carlon Water Meters

Carlon Meter manufactures potable water meters and controls for industrial, commercial and municipal markets. They also produce residential water meters having met or exceeded AWWA specifications including having a "no-lead" Eco Brass. Their equipment is accurate and reliable and designed for long, continuous service. The company was found in 1962 and is located in Grand Haven Michigan.
Water Meters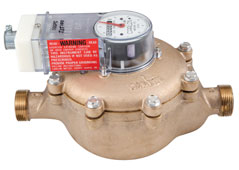 Linc Energy Systems is a Carlon Meter distributor for water meters in the Rocky Mountain States with sales offices in Denver and Salt Lake City.Carlon Water Meters are:
Both electric contacting and standard totalizing water meters in a full range of sizes from 5/8 inch – 20 inch, in both cold and hot water models.
An extensive line of water treatment controls to provide the control needed for cooling towers, boilers, processing / blending applications.
The new control cabinets meet NEMA 12 requirements; providing better environmental protection.
All Carlon bronze body water meters conform to AWWA Standard Specifications for accuracy and function.
For more information on Carlon Water Meters visit water meters.
Carlon Meter Distributor
Linc Energy Systems is a distributor for Carlon Meters in the Rocky Mountain States and surrounding areas, including:
Colorado (CO), including Boulder, Colorado Springs, Cortez, Denver, Durango, Grand Junction, Greeley, Pueblo, Rangely, Rifle, San Juan Basin, Steamboat Springs and Sterling
Idaho (ID), including Boise, Idaho Falls, Mountain Home, Pocatello and Twin Falls
Montana (MT), including Billings, Bozeman, Kalispell, Missoula
Western Nebraska (NE)
New Mexico (NM), including Albuquerque, Farmington, Gallup, Fort Sumner, Hobbs, Las Cruces, Los Alamos, Santa Fe
Western North Dakota (ND), including Bismarck
Western South Dakota (SD), including Rapid City
Utah (UT), including Centerville, Murray, Ogden, Provo, St. George, Salt Lake City, Vernal
Wyoming (WY), including Big Piney, Casper, Cheyenne, Cody, Evanston, Evansville, Gillette, La Barge, Laramie, Rawlings, Rock Springs and Sheridan
Take a Look Around our Site
While visiting our website take a look around at some of our other products we represent. We partner with the finest manufacturers and supply the Rocky Mountain States and surrounding areas including Arizona, Colorado, Idaho, Montana, Nebraska, New Mexico, portions of Texas, Utah, Western North Dakota, Western South Dakota and Wyoming. We have sales offices in Denver and Salt Lake City.