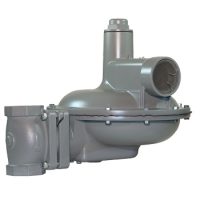 P 212 Medium Commercial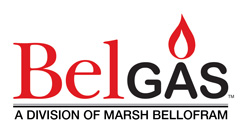 The Belgas P 212 is a full-size medium commercial direct-operating, spring-loaded adjustable gas pressure regulator used in pressure reduction applications.
BelGAS Pressure Regulator
As a full-relieving regulator, the P212 increases downstream safety by keeping the pressure lower in the event of a failure. It also features an exclusive BelGAS flow director, which directs flow downstream to increase forward flow and, if there is excess pressure, the flow runs to the internal relief.
Features & Benefits
At the foundation of the P212 is the reliable and time-proven P202 platform; only it is enhanced, offering a full-relieving regulator through a diaphragm relief device. When using a 2.5" bonnet vent port, the P212 becomes a fully relieving pressure regulator.
The P212 is available in pressures ranging from 2" WC up to 5 PSIG, making them ideal for applications where wide variations in pressure reduction are also needed. The BelGAS P212 is available in ductile cast iron or WCB steel body, flanged or threaded.
The regulators have port sizes available from 1.25 NPT to 2 NPT and orifice sizes ranging 1/4" to 1-3/16".
Features
Minimize Sudden Downstream Load Change
Wide Pressure Ranges
Full Relief Valve
Model - P212
Use - Direct Operated | 14" Diaphragm | Commercial, Industrial | Full Relief Regulator
Max Inlet - 125 psi
Outlet Range - 4.0" WC to 10 | psi 3 ranges
Max Outlet Flow - 37,290 SCFH | Cv 26.0
Port Sizes Inches NPT - 1 1/4, 1 1/2, 2 | Flanged
Flow Ratings at wide-open flow/methane
Regulator Cross Reference
The BelGAS P212 is similar to the Itron B38, Fisher S200 (obsolete), and Honeywell 2000.
Applications
Applications
Compressors
Gas Engines
Service regulators for restaurants, strip malls, shopping plazas, and condominium developments