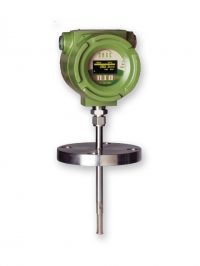 Sage Rio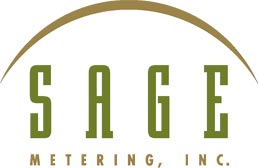 The Sage Rio industrial thermal mass flow meter is ATEX Zone 1 and Class I Div. 1 approved making it suitable for measuring gas flow in hazardous locations.
The Sage Rio industrial Thermal Mass Flow Meter is ATEX Zone 1 approved. Zone 1 is defined as a place where an explosive atmosphere is likely to occasionally occur during normal operation, making Rio suitable for measuring gas flow in a hazardous area, including heavy industrial and environmental applications. Typical industrial applications are flare gas monitoring, landfill gas flow, digester gas flow measurement and natural gas measurement (combustion efficiency to save energy). The Rio offers the same performance as the Sage Prime with added ATEX Zone 1 Flameproof approvals. The award-winning In-Situ Calibration Check, which ensures the meter remains in calibration while still in the field, along with wide turndown, drift-free operation and much more, are standard.
Features & Benefits
Specific benefits of Sage Rio:
In-Situ Calibration Check verifies that the sensor is clean, and assures that there is no drift, or shift in the flow meter
Class I Division 1 Group B, C, D, and ATEX Zone 1 Flameproof approval
High contrast photo-emissive OLED display with numerical flow rate, total and temperature, as well as a graphical flow indicator
Calibration milliwatts (mW) is continuously displayed, providing for ongoing diagnostics
Photocell activated screen saver to extend display life
Proprietary hybrid-digital sensor drive circuit provides enhanced signal stability and is unaffected by process temperature and pressure changes
Modbus® compliant RS485 RTU communications (HART optional)
Isolated 4-20 mA output and pulsed output of the totalized flow
Heavy industrial packaging with easy terminal access
Optional remote style with lead-length compensation positions electronics up to 1000 feet from the probe; the explosion-proof junction box has no circuitry, only terminals making it suitable for harsh environments
Low power dissipation, under 2.5 watts (e.g., under 100 ma at 24 VDC)
Field reconfigurability via optional Addresser software
Flow conditioning built into in-line flow meters (1/2" and up)
Captive flow conditioners for insertion meter applications, if required
Accuracy +/- 0.5% full scale +/- 1% of reading with a turndown of 100 to 1 and resolution as much as 1000 to 1. Repeatability is 0.2%. Gas Temperature: -40F to 200F. Ambient Temperature: -4F to 122F (for ATEX Rating). Pressure Rating: 500PSIG.
ELECTRONICS ENCLOSURE
Integral mount, Explosion Proof, Class I, Zone1, Groups B, C, D, Type4X
APPROVALS
ATEX Zone1
II 2 G Ex d IIB+H2 T6 Gb