Trenton Wax Tape for Anti Corrosion Protection of Pipelines

Since 1949, the Trenton Corporation has manufactured wax-based corrosion control products that support cathodic protection of pipelines. We carry tape systems for aboveground and underground applications. Additionally, we sell both hot-applied and cold-applied waxes, outer wraps to provide additional protection and casing filling.
Anti Corrosion Wax Tape Systems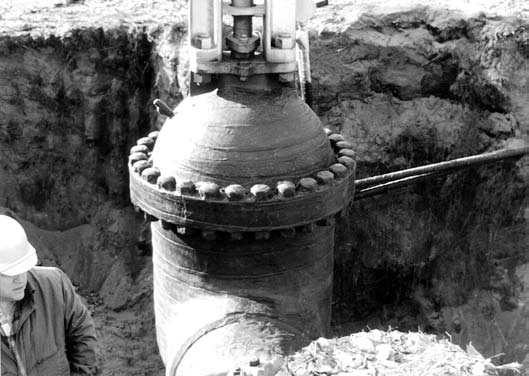 Linc Energy is a stocking distributor for Trenton Corp anti-corrosion wax-tape systems; we ship from our ware outside of Denver and we have an additional sales office in Salt Lake City. Trenton Corporation anti-corrosion tape protects pipelines against corrosion better than paint and does not require the surface preparation demanded by paint or epoxies. The tape uses thick microcrystalline waxes and plasticizers to conform to irregularly shaped surfaces and fittings and is compatible with many materials.
Trenton anti corrosion wax tape prevention systems include:
Wax Tape #1 System – for below ground applications
Wax Tape #2 System – for aboveground applications
Watch Application Procedures
Anti Corrosion Tape Distributor for the Rocky Mountains
Linc Energy Systems is the stocking distributor for Trenton systems. We ship from our conveniently located warehouse just outside of Lakewood. Our territory includes:
Colorado (CO)
Idaho (ID)
Montana (MT)
Western Nebraska (NE)
New Mexico (NM)
Western North Dakota (ND)
Western South Dakota (SD)
Utah (UT)
Wyoming (WY)
Corrosion Prevention Articles of Interest:
Anti Corrosion Coating versus Denso Tape - Coming soon.
Effective corrosion prevention methods for pipelines
Explore techniques used in pipeline anti corrosion programs, including: wax tape, cathodic protection, coatings and linings, corrosion inhibitors and materials.
Wax Tape systems for pipelines
The foundation of Trenton's corrosion prevention systems for oil and natural gas pipelines is Trenton wax tape and primer, now available in Denver.