Natural Gas Measurement, Underground Utilities and More Blog
We provide insights on natural gas measurement, underground utility damage prevention, utility contractor services and various natural gas products. Formerly the Linc Energy Blog.
Thermal mass flow meter manufacturer wins 2012 Innovations Award
Since 2006, Sage Metering Thermal Mass Flow Meter (TMFM) has won three Flow Control Magazine Innovations Awards. The 2012 award recognizes how Sage Metering has led the way in in-situ calibration verification of thermal mass flow meters. This feature allows users to verify calibration onsite within minutes while the meter is still in line.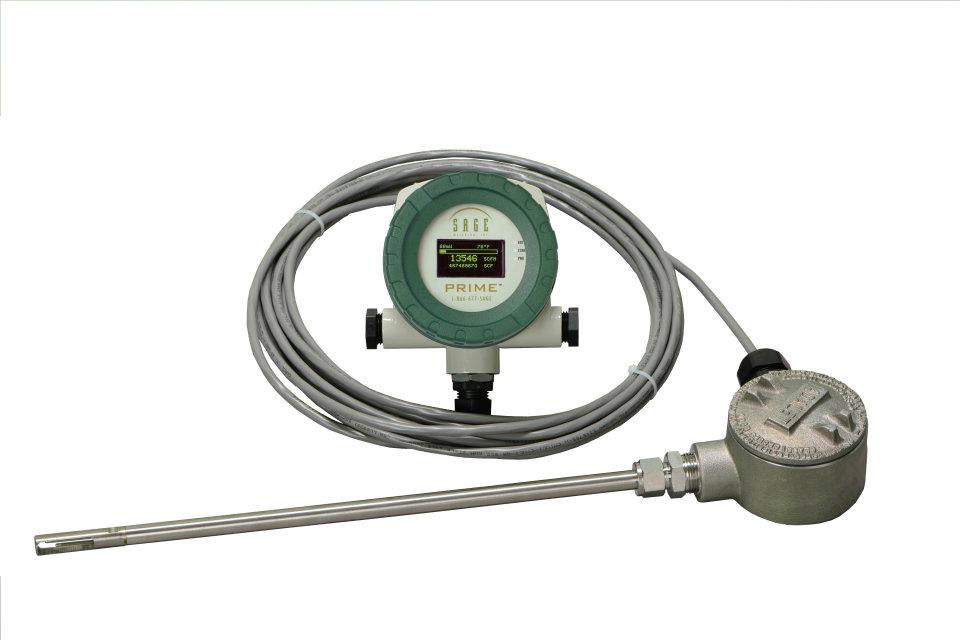 Congratulations to Sage Metering for their well-deserved 2012 Flow Control Innovations Award.
Onsite calibration saves time and money since the user does not have to remove the meter and return it to the factory for annual calibration. The breakthrough also opens the door to many other environmental applications to monitor and report greenhouse gas emissions (GHG) per EPA regulations.
The ability to calibrate a TMFM in the field is extremely helpful to those U.S. facilities emitting 25,000 metric tons (or more) of CO2e (carbon dioxide equivalent) per year. The EPA requires emitters (under CFR 40 Part 98) to report GHG emissions each year and TMFMs perform well for many environmental measurement and monitoring applications, including: biogas monitoring, digester gas, landfill gas, wastewater aeration, wastewater digester gas and flare gas monitoring
The EPA regulations on GHG require that emitters follow the TMFM manufacturer's calibration recommendations and be frequently calibrated. Since most TMFM manufacturers require their meters be returned to the factory or a third party for calibration, using a TMFM for these applications has been extremely impractical, until now. Sage Metering's ability to verify the meter is calibrated in the field, easily and frequently, provides emitters with a cost effective and accurate method for emitters to monitor GHG emissions.
Since Sage's introduction of their in-situ calibration feature, other meter manufacturers have followed suit and attempted to offer an onsite calibration:
One manufacturer offers a less convenient way to verify the instrument is calibrated, with the purchase of an expensive add-on. More information on this meter can be found on Sage Metering blog: "Thermal mass flowmeter manufacturer offers in-situ calibration

."

Another company offers a way to confirm that the meter's electronics are working, though it doesn't verify the meter is accurate. Sage Metering's "Thermal mass flow meter in-situ validation attempt

" reveals this information.

Most manufacturers still require their meter to be calibrated at the factory or through a third party.
It is no wonder that Sage Metering is being recognized for their onsite calibration verification.
Flow Control Magazine
will announce this in their upcoming September issue. Sage was also honored in 2006 and 2011 with a
Flow Control
Innovations Award.
In the following video, Bob Steinberg, President and CEO of
Sage Metering
, demonstrates the ease of the Sage In-Situ Calibration.
Congratulations to Sage Metering for their well-deserved award.
Trackback URL for this blog entry.