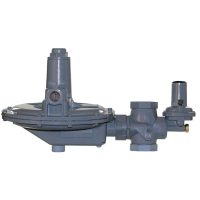 Belgas PSX2 Slam Shut Regulator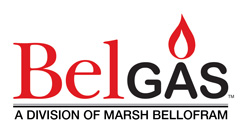 The BelGAS PSX2 slam shut regulator provides critical protection of downstream operations for the P200 and P300 series regulators for both overpressure and under-pressure conditions. Operating on preset values, the PSX2 automatically stops downstream flow should pressure exceed the upper or lower set limits. A manual reset is required if the PSX2 is tripped due to an over/under pressure condition.
Overpressure and under pressure slam shut regulators protect downstream operations and equipment if the outlet pressure of the primary regulator exceeds the set point. It also ensures that when gas pressure drops below the set point for maintaining pilot light or critical flow, gas flow shuts down until a manual reset and inspection occur.
Features & Benefits
Internal or External registration
Over/Under Pressure protection
Manual Reset
Specifications
Specifications
Download product cut sheet
Applications
Applications:
Industrial/Commercial
Gas Engines
Service Regulators