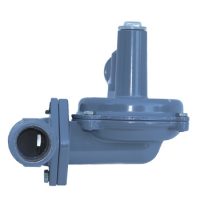 P140 Compact Residential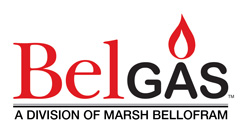 The BelGAS P140 is a compact residential pressure regulator ideal for natural gas, air, propane, and general-purpose gas pressure regulation.
BelGAS Pressure Regulator
The regulators are available with or without internal relief and ideal for residential and light industrial heaters and industrial burners as a reliable means of supplying gas to furnaces, burners, and other appliances. No seat-to-seat adjustment is required.
Features & Benefits
Features
Versatile
Control Accuracy
Compact Design
Model -  P140
Use -  Direct Operated | 6" Diaphragm | Light Commercial, Industrial, Residential | Partial Relief
Max Inlet - 125 psi
Outlet Range - 5.0" WC to 5 psi | 7 ranges
Max Outlet Flow - 4,300 SCFH | Cv 2.28
Port Sizes Inches NPT - 3/4, 3/4x1, 1, 1 1/4
Flow Ratings at wide-open flow/methane
Regulator Cross Reference
The BelGAS P140 is similar to the Itron B42R and B39II (obsolete), Fisher HSR and S402 (obsolete), Honeywell SR113, and the Sensus 496 and 043C (obsolete).
Applications
Applications
Applicable to a wide range of gases, including air, natural gas, and propane
It can be used as an LP regulator