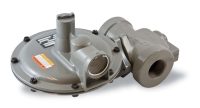 B34S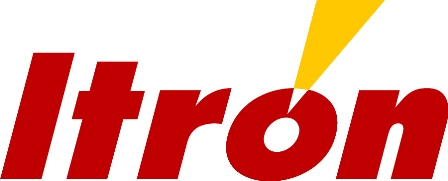 The Itron B34S Medium Duty Commercial and Industrial Gas Regulator is an excellent choice for mid-range commercial and industrial applications.
The B34S is a spring-loaded, self-operated regulator available with or without internal relief. It combines the B31 eight-inch diaphragm case with the B34 valve assembly for an economical solution to mid-range commercial and industrial applications. Among its attributes are adjustable loading rings for a controlled boost at high flows, precision breather opening to ensure proper stability under all conditions, and in the R model, a high capacity internal relief valve. All critical parts are either steel or aluminum and not plastic, to ensure reliability.
Features & Benefits
B34S Medium Duty Commercial & Industrial Regulators
The features of this model include:
Interchangeable brass orifice
Molded diaphragm consisting of Buna-N and nylon
Upper diaphragm plate of plated steel
Stainless steel lever pin
Zinc with dichromate plated steel lever
One-piece molded Buna-N valve seat
Alodined aluminum valve stem
A spring-loaded internal relief valve assembly
Vent sizes: 1/4", 3/8", 3/4" and 1"
Stainless steel vent screen
Connection Sizes 1¼" - 3"
Max. Flow Range 3,500 SCFH
Miscellaneous
Our warehouse is located just outside of Denver Colorado. We've become the premier source for Itron's regulators in Colorado, Wyoming, Utah, Idaho, Montana, North Dakota, South Dakota, Nebraska, Kansas, New Mexico and Oklahoma. Not familiar with Itron? Itron was formerly known as Actaris and Schlumberger.