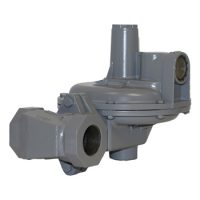 P300 Small Commercial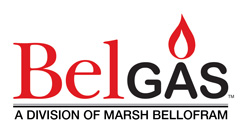 The BelGAS P300 Series is a line of small commercial manual, direct-acting, self-operating, spring-loaded adjustable gas pressure regulators.
BelGAS gas pressure regulators
This series of regulators are for pressure reduction applications. The P300 reduces the risk of "shock" from abrupt changes of downstream conditions, which may prevent the safety equipment from shutting an operation down.
Features & Benefits
Features
Minimize sudden downstream load change
Wide pressure range
P302 has an internal relief valve for overpressure protection
Model - P300
Use - Direct Operated | 7" Diaphragm | Commercial, Industrial | Partial Relief
Max Inlet - 125 psi
Outlet Range - 3.0" WC to 8 psi | 8 ranges
Max Outlet Flow - 5,000 SCFH | Cv 8.57
Port Sizes Inches NPT -1 1/4, 1 1/2, 2 | Flanged
Flow Ratings at wide-open flow/methane
Regulator Cross Reference
The BelGAS P300, P301, P302, P303 is similar to the Itron B34S and CL31, Emerson Fisher CS400 Series (S300 obsolete), and Elster American Meter (Honeywell) 1813B2, 1800B2 and 1800CPB2, and Sensus 243-8.
Applications
Applications
Compressors
Gas engines
Service regulators
City gate/district gate/air
City gate/district gate/boiler pressure
General-purpose/high pressure
Steam/air/water pressure regulation