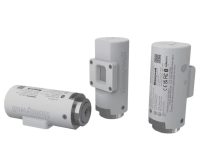 Honeywell Versatilis Transmitter

Honeywell Versatilis transmitters help provide condition-based monitoring of rotating equipment, including pumps, motors, compressors, fans, blowers, and gearboxes. The transmitter is a multi-variant sensing platform using long-range, low-energy LoRaWAN protocol to relay data relating to equipment, the environment, and gaseous emissions over large areas efficiently.
Versatilis Field Transmitter
Honeywell Versatilis™ Transmitters monitor and predict the health (provide condition-based monitoring) of rotating equipment, such as pumps, motors, compressors, fans, blowers, and gearboxes. The configurator's wide-ranging capabilities help users reduce costs, increase energy efficiency, improve safety, and comply with environmental regulations.
Additionally, they can remotely monitor the position of manual valves, the health of steam traps, and the surface temperature of static process equipment. They can also monitor environmental conditions in life science facilities.
Features & Benefits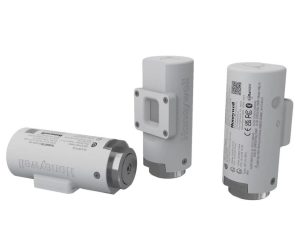 Honeywell Versatilis transmitters help provide effective condition-based monitoring:
Measuring vibration, surface temperature, and acoustics
Communicating measurements on LoRAWAN®
Integrating with commercial off-the-shelf gateways (COTS) for interoperability and supporting
COTS LoRA to MQTT gateways for integration with MQTT clients
Offering configuration in minutes over Bluetooth
Supporting multiple and flexible mounting options
They also have a built-in FFT algorithm, provide IP67 Protection, and are certified for intrinsic safety. Finally, they deliver low power consumption and long battery life.
Specifications
Versatilis Transmitter HVT100 Specs Resources