New Low-Cost Thermal Mass Flow Meter from Sage Metering
Sage Meeting has recently released the Sage 300, a low-cost alternative to the Sage Prime thermal mass flow meter. This flow meter is ideal for applications such as natural gas flow to burners, combustion air, and compressed air flow measurement.
Sage Meter
Sage Metering is the manufacturer of high-performance thermal mass flow meters. The company has been in business since 2002 and introduced the first thermal flow meter with graphical displays, a unique digitally-driven circuit, and the industry's first in-situ calibration verification procedure. Their flagship product is the Sage Paramount®.
Sage 300 Low-Cost Thermal Mass Flow Meter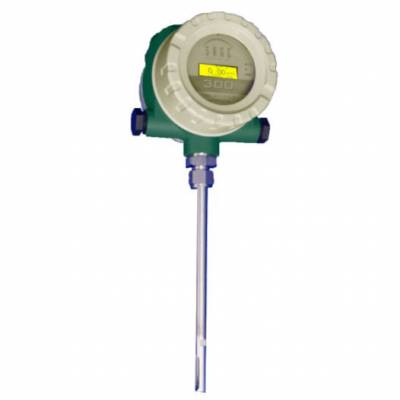 The 300™ is a cost-reduced alternative to the Prime. The meter has a much simpler display than the Prime's advanced graphical display. It provides flow rate, total flow, and temperature. Additionally, it is available in a blind configuration for additional savings (Model 100 will be available to OEMs and volume discount orders).
The meter is agency-approved for use in Class I, Division 2 hazardous areas and are CE approved. It is available with either 24 VDC or 90-265 VAC input power. The Sage 300 has both 4-20 mA signal and pulsed output of totalized flow, and Modbus RTU with RS-485 communications is optional. It is also available in integral or remote electronics, and the remote design offers lead length compensation for cables up to 1000 feet with a NEMA 4 and explosion-proof junction box. All meters come calibrated from the Sage NIST traceable calibration facility and preconfigured with the indicated process and installation parameters for the application.
For those applications needing an onsite calibration verification, Sage recommends using the Sage Paramount.
With the release of the 300, Sage is discontinuing its other cost-effective alternatives, the Sage Clear, and Sage Basic. More information is available on the Sage 300, or download the product flyer.
Sage Metering Agent, Distributor, and Representative
Linc Energy Systems has been a Sage Metering agent and distributor since 2011, and services Colorado, Idaho, Utah, New Mexico and Wyoming.