Field Technician Wanted
Linc Energy Systems has an opening for a full-time field technician who will work from our Lakewood, Colorado, headquarters.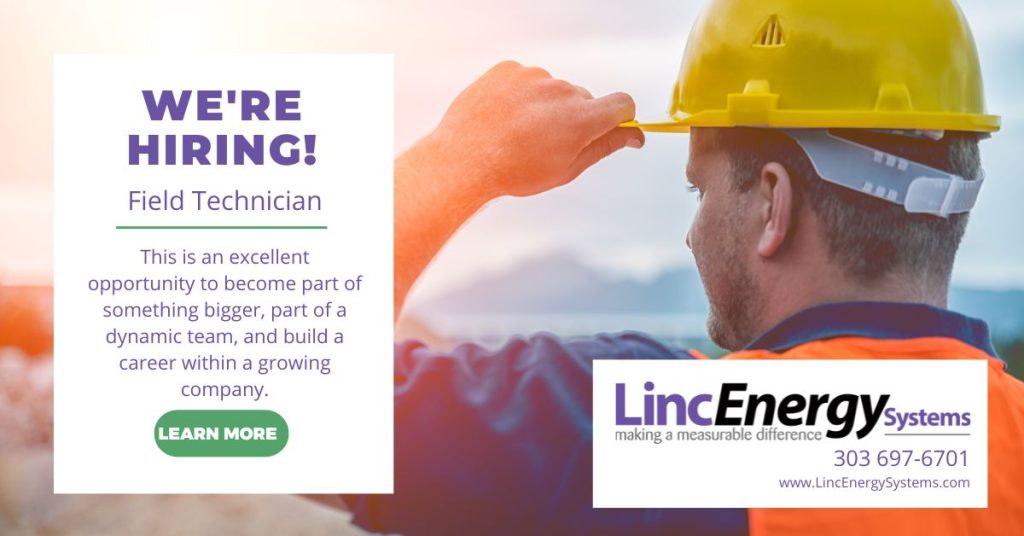 We're growing and need a field technician.
This is an excellent opportunity to become part of something bigger, part of a dynamic team, and build a career within a growing company.
The technician will work alongside a lead technician on natural gas odorization equipment, primarily in the field. They will assist in the installation, service, and maintenance of GPL Odorizers mercaptan injection systems at the customer's location. The candidate is expected to travel within North America and will require a valid driver's license and passport. Given that this is industrial equipment, the candidate must be able to lift 50 pounds without hurting themselves.
We are growing, and this is a fast-paced working environment. The ideal candidate will quickly adapt to changing projects, adjust priorities, and be open to being where they are needed.
While not working in the field, the technician will work at the factory where needed under the direction of a lead technician.
To learn more about this position, the requirements, and preferred skills, and where to send your cover letter and resume visit our help wanted page.