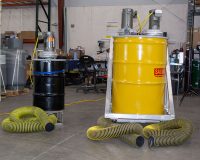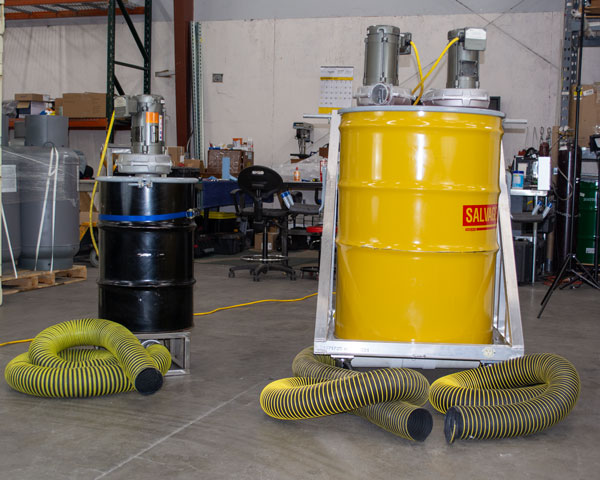 GPL Odor eVac Mercaptan Odor Removal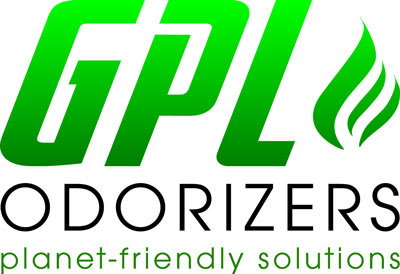 The GPL Odor eVac is a portable air filtration device for ethyl mercaptan odor removal and control. It evacuates odor through adsorption using activated carbon filtration, whether the odor originates from a mercaptan spill or gas discharge.
GPL Odor eVac
The GPL Odor eVac is ideal at odorization stations or any building or shelter, whether temporary or permanent, needing ethyl mercaptan odor removal to protect onsite workers and reduce false leak-call complaints.
The GPL Odor eVac consists of an explosion-proof motor (Div 2) mounted on a steel drum with an integrated hand-truck permitting swift and easy deployment. The filter vacuum removes odor associated with mercaptan liquid spill or gas discharge through adsorption. The filtration media stays in a DOT-approved drum until replacement. The Odor eVac provides long-term use, is easy-to-operate, and is simple to replace the activated carbon.
The Odor eVac comes in two models, a 30 gallon (GPL-MVAC30) and a 110-gallon drum (GPL-MVAC110).
30-Gallon Mobile Unit
The 30-gallon unit is perfect for field deployment in emergencies or maintenance on lines, odorizers, or odorant injection systems. This unit evacuates up to 140 cubic feet/minute of active filtration.
110 Gallon Unit aka "Big Bertha"
The 110-gallon "Big Bertha" is a dual-motor driven unit that moves about 300 cubic feet/minute and is intended for operations in a building or static location. It is very large and heavy though it can quickly move with its built-in wheels.
Features & Benefits
Features
Benefits

Filters have a long life
Filters are easily replaceable
Removes mercaptan from air
Mobile integrated hand-truck
Explosion-proof (Cl I Div 2) electrical motor
Patented

Removes odor
Reduces false leak-call complaints
Keeps workers safe
Inexpensive to operate
Quickly and easy deploys
Applications
When to Use
Target Audience

Odorant spills
Odorant transfers
Maintenance of odorization equipment
Odorization equipment failures
Anytime there is a chance of odorant exposure
Regular operations of odorization equipment
Emergencies involving natural gas or odorization systems
Pressure release

Natural gas industry
Pickling/temporary odorization contractors
Odorization stations
Technicians
Anyone working with raw odorant