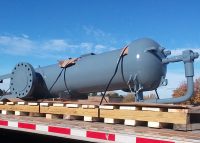 Coalescing Filters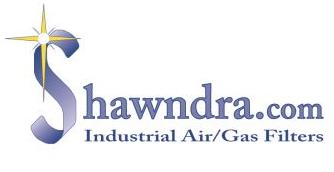 Since 1985, Shawndra Products, the makers of Sparks Filters™, has made air and gas filters, coalescing filters, and filter-vessels for critical industrial applications.
Sparks Coalescing Filters
Shawndra Products™, Inc. manufactures replacement and proprietary air and gas filter elements and engineers and manufactures ASME code filter vessels.
Features & Benefits
Coalescing Filter Benefits-Features
ASME Code Section VIII. Div. 1 U Stamp/PMI, PED
Extensive in-house NDE capabilities through a subsidiary: A & E Testing
Specialty Code housings designed to customer specifications
High quality, custom-designed filter elements
Any inlet/outlet configuration
Various housing options & accessories
Shorter lead times than industry standard
Filter elements and ASME code vessels manufactured in Lima, NY
ASME Code Pressure Filter Vessels
Shawndra offers ASME-coded pressure and vacuum filter vessels for air, natural gas, and other gas services. These filters are available in rugged carbon steel, stainless steel, or alloy construction and design pressures up to 1480 PSIG. The filters are available to remove particulates (solids such as rust, dust, welding flashing, solder particles) and coalescing mediums (vapors, liquids, soluble particles).
R100 Horizontal Pipeline Coalescers
R-Series filters remove solid particles and liquids from natural gas, achieving superior filtration through inertial impaction, gravitational settling, and a nearly vertical coalescing multi-stage filter element. The improved filtration reduces service demands on engines, turbines, and other compressors, valves, and meters.
Industries Served
Industries Served
Oil & Gas Pipeline
Power Generation
Plant air
Food Processing
Cement Production
Pneumatic Conveying
Water & Waste Water Treatment
Chemical & Petro Chemical Processing
All Rugged Duty Air or Gas Filtration Services
Custom Designs for your specific application