Shawndra Products

Since 1985 Shawndra ProductsTM has manufactured coalescers, pipeline filters, economical filter elements, industrial filters, air filters and gas filters. They specialize in filtering natural gas from wellheads and pipelines applications. Shawndra offers direct replacement elements for Dollinger, Consler (Graver), Ingersoll-Rand, IFM, Sunshine, Endustra, NAFCO and many others. The SulfuRid Filter removes Hydrogen Sulfide (H2S) and Carbon Monoxide (CO) from natural gas to 3 PPM.
Coalescers | Pipeline Filters | Industrial Filters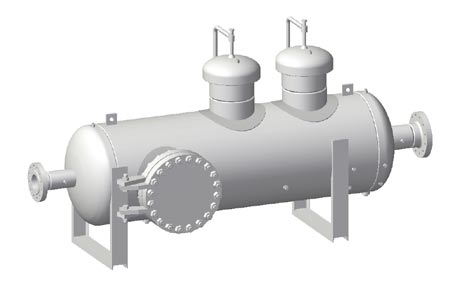 Linc Energy is a distributor for Shawndra Products; coalescers, pipeline filters, industrial filters, with sales offices in Denver Colorado and Salt Lake City.For more information on the Shawndra Products visit Coalescing Filters.
Distributor for Shawndra Products
Colorado (CO), including Boulder, Colorado Springs, Cortez, Denver, Durango, Grand Junction, Greeley, Pueblo, Rangely, Rifle, San Juan Basin, Steamboat Springs, and Sterling
Idaho (ID), including Boise, Idaho Falls, Mountain Home, Pocatello, and Twin Falls
Montana (MT), including Billings, Bozeman, Kalispell, Missoula
Western Nebraska (NE)
Utah (UT), including Centerville, Murray, Ogden, Provo, St. George, Salt Lake City, Vernal
Wyoming (WY), including Big Piney, Casper, Cheyenne, Cody, Evanston, Evansville, Gillette, La Barge, Laramie, Rawlings, Rock Springs, and Sheridan
While visiting our website take a look around at some of our other products we represent. We partner with the finest manufacturers and supply the Rocky Mountain States and surrounding areas, including Arizona, Colorado, Idaho, Montana, Nebraska, New Mexico, portions of Texas, Utah, Western North Dakota, Western South Dakota, and Wyoming. We have sales offices in Denver and Salt Lake City.
Since 1990, Linc Energy Systems has been a reliable source for products and services. We're a woman-owned business providing solutions to many industries as a manufacturers' representative, distributor, and contractor. We specialize in measurement and control, damage prevention and offer a full line of industrial gas products to the natural gas industry, as well as industrial, commercial and government entities serving the same and related markets.
Articles of Interest
Filtration of natural gas essential to gas production
Natural gas is filtered multiple times to help assure safety and prevent damage to our pipelines. Without it, natural gas would never be the "clean fossil fuel" and the best nonrenewable energy to bridge us to a sustainable energy future. Read More >