Rhino Marking and Protection Systems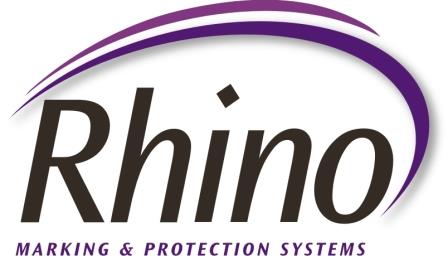 Since 1990, Rhino Marking & Protection Systems has offered innovative ways to identify and protect buried facilities to help ensure safety and protect the environment. Rhino Marking is a leader in the Damage Prevention Industry, not only by providing innovative products such as the TriView marking system a marker post offering 360⁰ visibility but also Rhino employees serve on the Common Ground Alliance (CGA) committees. The company is in Bloomington, MN.
Rhino's mission is "to deliver innovative products that protect people, property and the environment through effective communication."
Damage Prevention Marking Systems

Rhino Marking is clearly the Damage Prevention leader having developed the TriView marking system which offers 360⁰ visibility.The company offers a wide variety of damage prevention products including:
Marker Posts
Signs
Surface and Below Ground
Temporary Marking and Locating Products
Safety & Awareness
Distributor for Rhino
Linc Energy has represented Rhino's products for nearly 20 years. We are a distributor and sell Rhino's product lines in:
Colorado (CO), including Boulder, Colorado Springs, Cortez, Denver, Durango, Grand Junction, Greeley, Pueblo, Rangely, Rifle, San Juan Basin, Steamboat Springs, and Sterling
Idaho (ID), including Boise, Idaho Falls, Mountain Home, Pocatello, and Twin Falls
Utah (UT), including Centerville, Murray, Ogden, Provo, St. George, Salt Lake City, Vernal
Wyoming (WY), including Big Piney, Casper, Cheyenne, Cody, Evanston, Evansville, Gillette, La Barge, Laramie, Rawlings, Rock Springs, and Sheridan
Articles of Interest
Using smartphones and new technology in damage prevention
Smartphones, utility damage prevention, safety, before you dig, one-call centers, underground utility locating, locators, underground utility locators, pipeline signs, markers, pipeline signage, marking flags, Rhino, marking systems, underground services, underground damage prevention. Read More >
Pipeline safety: simple ways to promote damage prevention
Simple and inexpensive ways to encourage damage prevention include improving the visibility of underground facilities and prevent accidents. Read More >