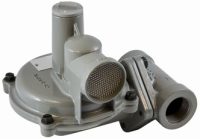 Itron Model B-42 Regulator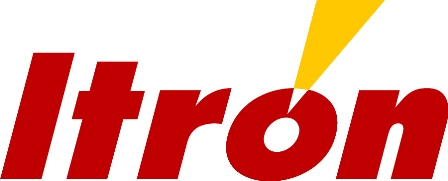 The Itron B42 is for residential services, 2 PSIG systems, and light commercial services. The Itron B42 regulator is conventionally built, incorporating a molded diaphragm and increased lever ratio resulting in a more lightweight, more compact unit providing the power, capacity, and relief performance of substantially larger units. Because of its reduced weight, it is easier to handle and install, especially in limited spaces, and it has a lower profile meter set.
The B42 is a spring-loaded self-operated regulator with an internal relief option. The regulator features a molded diaphragm, a 6:1 lever ratio, and a one-inch vent.
Features & Benefits
Itron B42 Residential for Natural Gas
B42 R, N, HP Residential and Light Commercial
The uniquely constructed Itron model B-42 gives utilities the edge they need in an increasingly complex and competitive marketplace. The B42 excels in size, safety, performance, and cost benefits. The regulator also offers three connection options that provide flexibility for your regulation needs.
Maximum Inlet Pressure - 125 PSIG
Connection Sizes 1/2", 3/4", 1", 1-1/4"
Max. Flow Range 2,000 SCFH
The Itron or Actaris B42R is the internal relief version of the B42 Series.
Miscellaneous
Our warehouse is located just outside of Denver, Colorado. We've become the premier source for Itron's regulators in Colorado, Wyoming, Utah, Idaho, Montana, North Dakota, South Dakota, Nebraska, Kansas, New Mexico, and Oklahoma. Itron was formerly known as Actaris and Schlumberger.