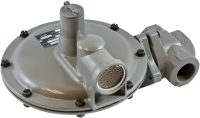 B31 Series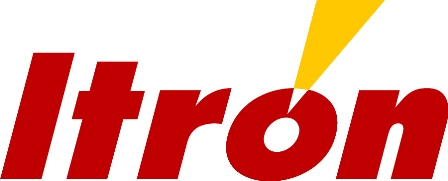 The high-performance B31 regulator has a sizeable operative diaphragm area and a powerful lever ratio. The Itron B31 maintains proper regulation over a wide flow range on systems with extreme differences in inlet pressure to deliver high capacities with low inlet pressures. The service regulator applications include demanding residential and light commercial services.
Itron's residential or light commercial gas regulators are lightweight and solidly constructed for reliable daily operation. The gas regulators are easy to install and come in many mounting configurations and inlet/outlet sizes to accommodate a variety of needs.
The Itron B31 is for utility services and small-to-medium-sized furnaces and boilers where inches of water column or pounds delivery is desired. The rapid response of the B31 is particularly well suited for applications where sudden on/offloads could cause shock problems.
Features & Benefits
B31 Light Commercial and Industrial Regulator
B31 R, N, IM, IMV, Residential and Light Commercial
In addition to the different versions offered, the B31 also has the following features:
Field interchangeable orifice
27 square inch diaphragm area
The spring-loaded internal relief valve assembly
Interchangeable adjustment spring
Controlled breather orifice
A wide range of NPT valve body sizes
Connection Sizes - ¾", 1" and 1-¼"
Max. Flow Range - 2,500 SCFH
Max. Inlet Pressure Rating - 125 PSIG
The Itron B31R is the internal relief valve version of the B31 Regulator Series
Miscellaneous
Our warehouse is located just outside of Denver Colorado. We've become the premier source for Itron's regulators in Colorado, Wyoming, Utah, Idaho, Montana, North Dakota, South Dakota, Nebraska, Kansas, New Mexico, and Oklahoma. Itron was formerly known as Actaris and Schlumberger.