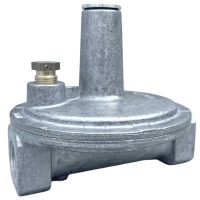 Belgas PG 103 & PG 105 Gas Appliance Regulator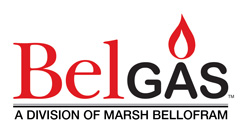 The Belgas PG 103 and PG 105 regulators supply the highest performance as line pressure regulators certified to ANSI Z21.80 CSA 6.22 and a gas appliance regulator certified to ANSI Z21.18 CSA 6.3 and feature precise regulating control.
Line Pressure Regulators
These models are available in fixed or adjustable outlet pressures where minor adjustments can be made to the outlet pressure while installing the regulator with the appliance. The PG 105 and PG 103 are for 2 PSIG and 5 PSIG systems for natural gas and propane.
Features & Benefits
PG 103 & PG 105 Features:
Precise regulating control of both full flow and pilot flows
Nitrile rubber diaphragm and washer are resistant to combustible gases
Die-cast aluminum housing
Regulators are supplied with vent limiter
Specifications
Line Pressure Regulator Specifications
Belgas PG 103 - Download cut sheet
Port Size - 1/2"
Spring Range - 2-6"WC, 5-9" WC, 7-11"WC
Max Inlet Body Pressure - 2PSI, 5 PSI
Belgas PG 105 - Download cut sheet
Port Size - 3/4", 1"
Spring Range - 7-11"WC
Max Inlet Body Pressure - 2PSI, 5 PSI
Applications
Applications:
Gas appliance regulator ANSI Certified
Line pressure regulator CSA Certified