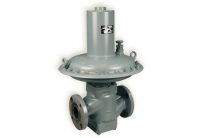 RB4000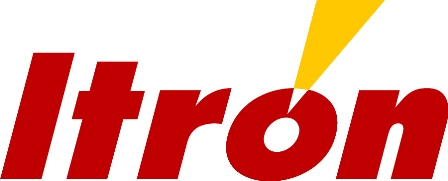 The Itron RB4000 regulator is ideal for gas supply networks, station and industrial service regulation, and when accurate control and fast response are required.
The Series RB4000 pressure regulator is for gas supply networks, district station control, industrial service monitoring. The regulator is for all applications where precise pressure control, ease of adjustment, and quick response are required, such as for burners, industrial ovens, boilers, etc.
Features & Benefits
RB 4000 Regulator
The features of the RB4000 are:
Direct-acting spring-loaded pressure regulator
Balanced Valve Design
Fluids: Natural gas, propane, butane, air, nitrogen, etc.
Built-in pulsation damper
Suited for both vertical and horizontal applications
Available with silencer
Available with High and/or Low-pressure shut-off valve
Built-in bypass system for ease of shut-off reset
Connection Sizes ¾" - 1"
Max. Flow Range 5,000 SCFH
Miscellaneous
Our warehouse is located just outside of Denver Colorado. We've become the premier source for Itron's regulators in Colorado, Wyoming, Utah, Idaho, Montana, North Dakota, South Dakota, Nebraska, Kansas, New Mexico, and Oklahoma. Not familiar with Itron? Itron was formerly known as Actaris and Schlumberger.