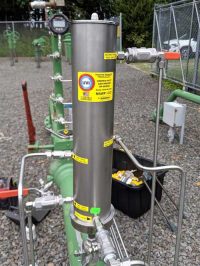 Vortex Pilot Gas Heater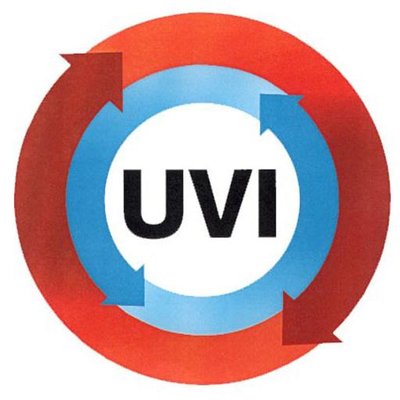 The UVI Vortex Pilot Gas Heater (VPGH) is a heating device that prevents regulator pilot gas from freezing up in applications within natural gas transmission & distribution pressure regulation stations.
Universal Vortex Inc. Pilot Gas Heater (VPGP)

The VPGH protects pilot-operated regulators from freezing and where electronic instrumentation for monitoring is used. The Vortex Pilot Gas Heater is a Class I, Division 1 explosion-proof device that meets and exceeds federal and state requirements for regulator station design and applications. The heater was introduced in 2001 and has been used in various applications.
The VPGH is an alternative to pneumatic control heaters such as catalytic pilot gas heaters or electrical pilot gas heaters and offers energy savings and maintenance-free operation.
Features & Benefits
Features
Adds up to 90°F to pilot supply gas
Heats pilot gas from gas pressure reduction in the vortex tube
Can work with wet feed gas
No gas loss
No moving parts
Does not overheat
Maintenance-free operation
Easy-to-install or retrofit in new or existing facilities
1500 PSIG or 100 bar working pressure
Available in 2 designs that work with currently available pilot gas pressure regulators
Models
VPGH-SP (Single Path) has a single heating chamber serving one pilot
VPGH-DP (Dual Path) serves two pilots
Applications
Applications
District regulator stations
Town border stations
Combustion turbine power plant fuel gas
Ethanol production plant fuel gas delivery